Fire is fascinating – as long as we can keep it under control. However, if an uncontrolled fire breaks out, all we can do is flee. In buildings, escape and rescue routes are provided for this purpose. And they must also fit in well with the overall building design.
Fire protection with steel profile systems
Jansen's tested fire and smoke protection systems combine functionality, flexibility and aesthetics: Heavy-duty steel profile systems meet stringent fire protection requirements while also allowing for extremely narrow face widths. Depending on the fire resistance class, installation situation and construction requirements, there are tested steel profile systems that meet all individual site-specific safety requirements.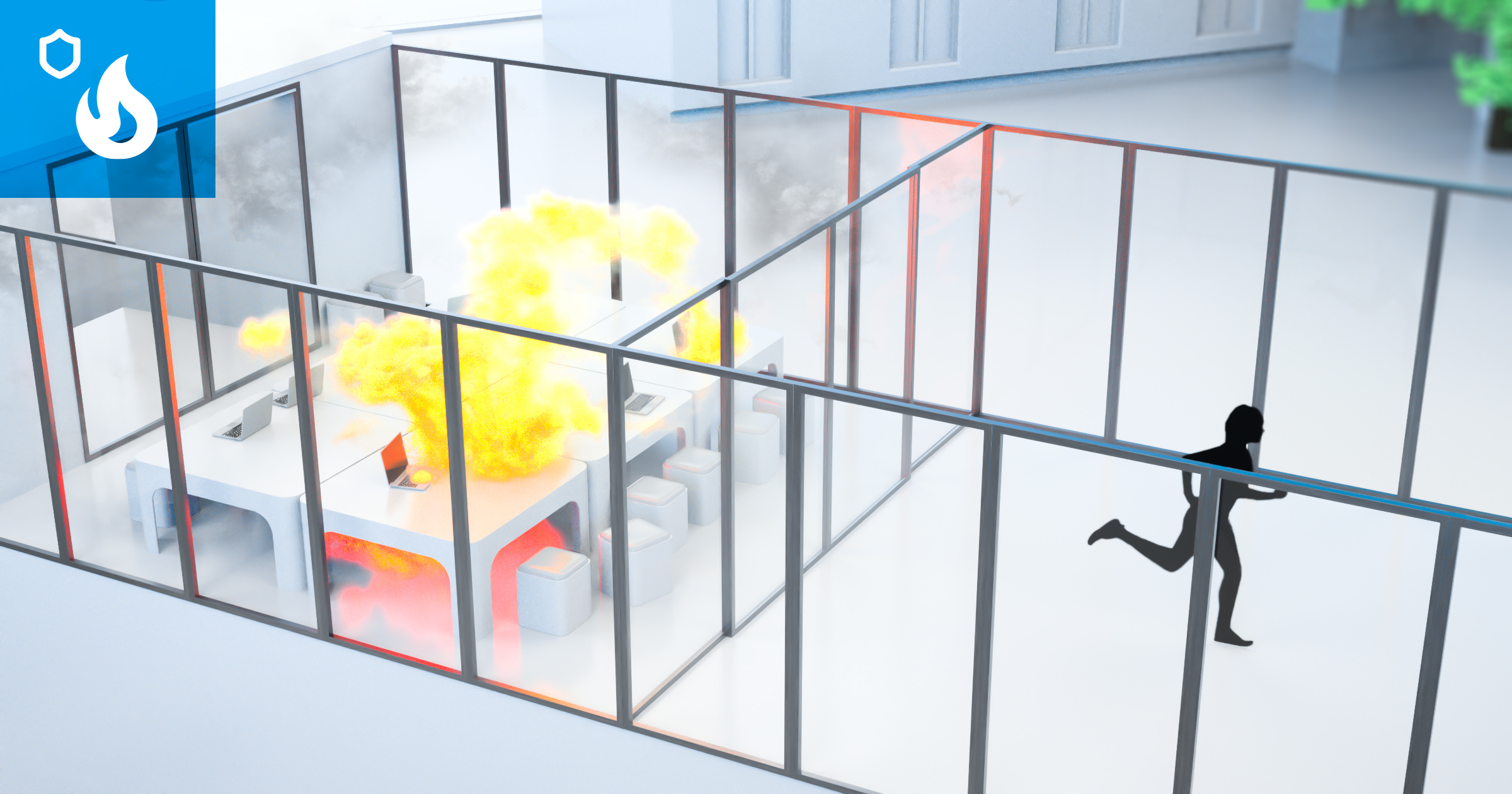 Jansen offers comprehensive fire protection
We develop and produce steel profile systems for holistic façade designs – from the doors and entrance areas all the way up to the roof glazing – that meet fire protection requirements. The basis for the thermally insulated fire protection structures is the fully insulated Jansen VISS façade system for mullion-transom façades. The desired fire resistance class is achieved through the selection of appropriate components and filling elements. These are internal and have no effect on the external appearance. Jansen VISS therefore makes it possible to meet diverse requirements while preserving a harmonious look – even Janisol fire protection doors can be integrated without changing the look of the building. The compatibility of different steel profile systems is the basis for holistic system solutions that can also be produced cost-effectively.
Material classes and fire resistance classes
Fire protection in buildings is aimed at minimising the effects and preventing the spread of a fire. In order to assess the fire load, the materials are divided into building material classes (flammable/non-flammable) according to their behaviour in a fire. The fire resistance class indicates how long a building component or fire protection barrier reliably preventing the spread of a fire. Building material classes and fire resistance classes therefore cover a wide range of different situations. Behaviour during a fire is a question of whether or not a material burns – and if it does, whether it is slightly or highly flammable. Fire resistance is the ability of the component to withstand the flames safely for a certain amount of time. Steel is perfect for the manufacture of fire and smoke protection barriers, as it is neither flammable nor loses much of its inherent stability during a fire.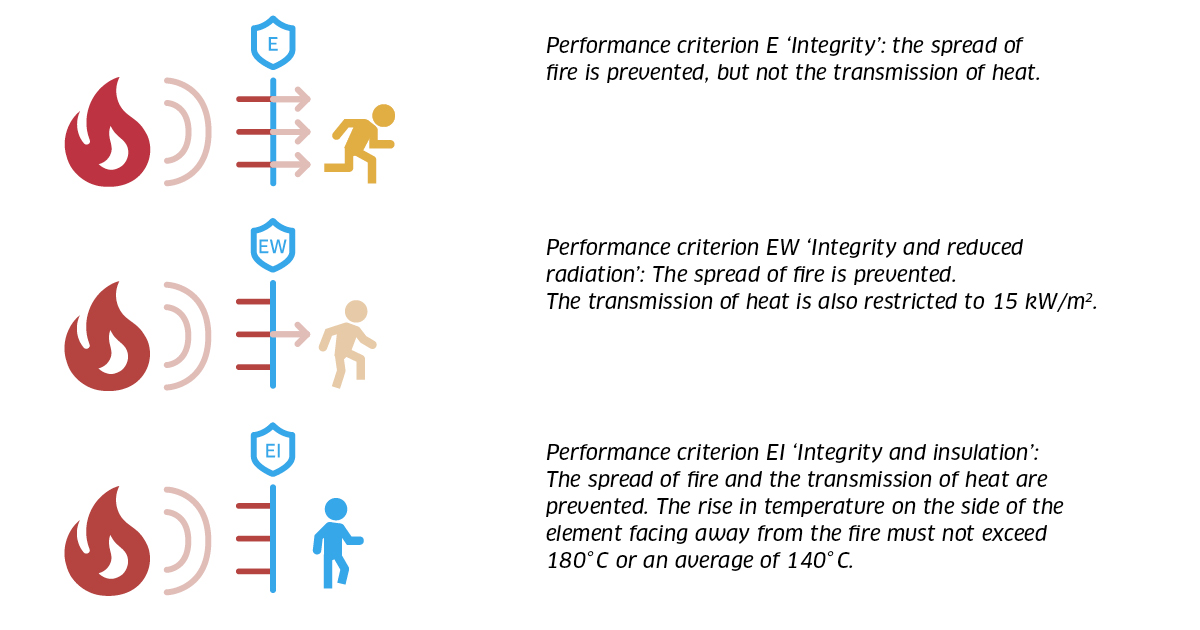 Test standard for fire protection elements
DIN EN 1634 is the test standard for fire protection elements to which Jansen steel profile systems must also undergo. The whole element is always tested, i.e. glass, hinges, fittings and other accessories. This ensures that the entire component, including all parts that make it up, meet the requirements of DIN EN 1634. Elements that meet the requirements are either given the European CE mark (CE stands for Conformité Européenne, i.e. European conformity) or a nationally regulated marking. The performance criteria of DIN EN 1634 are supplemented by an indication of the duration of the loading in minutes. For example, E30 means that a component resisted the fire for 30 minutes. The other grades are 60, 90 and 120 minutes. Based on this system, the possible fire resistance classes are as follows: E30, E60, E90 and E120; EW30, EW60, EW90 and EW120; EI30, EI60, EI90 and EI120. ;