We present realized projects in different countries – where Jansen demonstrates its expertise on various topics such as safety and design.
Discover completed projects in different countries that impressively illustrate the results which can be achieved with steel systems from Jansen. As a manufacturer of steel profile systems for windows and doors, façades and fixed glazing, we understand good design as the interaction of form and function so they promote and complement each other. The magazine also contains special articles such as 'Rules for good design?' and 'A discussion of materials'.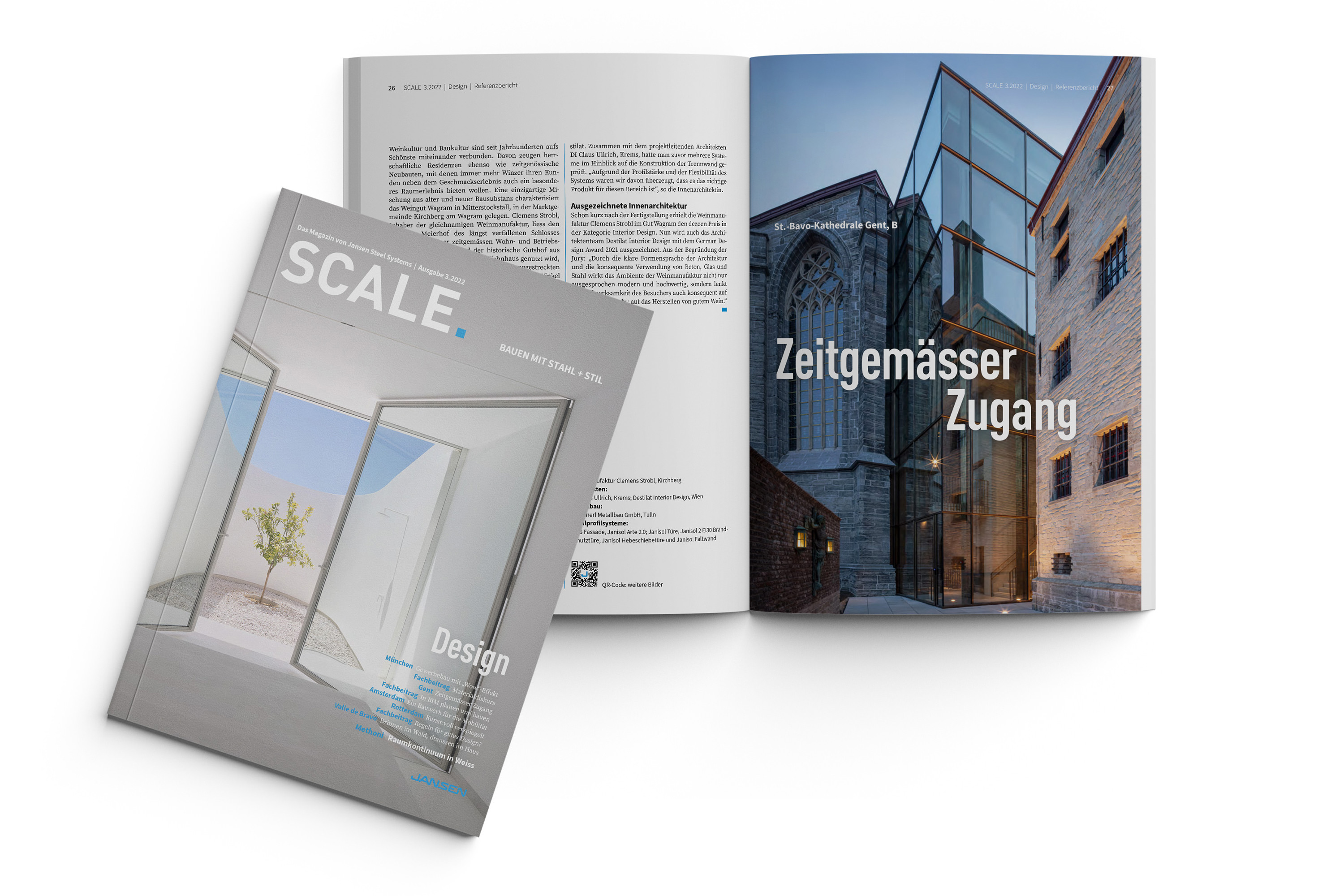 Order form
Holding a printed medium in your hand feels good. We will gladly deliver the SCALE print edition directly to your home.