Surface-related advice and large-scale projects – you can count on our many years of specialist skills
Over the past years Jansen has enhanced its service spectrum by the surface-related advice and large-scale projects sector. This includes surface-related advice for any technical issues surrounding our systems and non-standard solutions. Thanks to Jansen you as the architect, specialist planner, building owner or fabricator can rely on a strong partner by your side to support you throughout all performance phases from planning to implementation.
A unique component develops with each building project featuring individual edge conditions and resulting technical requirements. With our technical support we are happy to support you in mastering these challenges – be it with design suggestions, static and/or thermal calculations or performance certificates as part of component tests at our technology centre.
Thanks to our many years of experience in steel systems we are able to develop special solutions on a project-to-project basis from our system range that meet your demands. As a result of our strong, global partner network we can also offer comprehensive surface-related support for our international customers.
| | |
| --- | --- |
| Technical advice | We provide advice to clients, architects, specialist designers and metalworkers on technical and building matters relating to the use of Jansen profile systems. |
| Design suggestions | We support in planning surface-specific design suggestions for system and non-standard solutions. |
| Thermal calculations | We create thermal calculations for the most diverse application cases. |
| Material demand | We support in determining the material demand with and without the help of software (e.g. JANIsoft). |
| Preliminary structural calculations | We create preliminary structural calculations for ideal use of our systems involving efficient material use. |
| Tests | We design, assist and advise on project-specific tests to determine performance parameters such as tightness against heavy rain, air permeability etc. |
| Sampling | We plan and coordinate sample units to satisfy project requirements. |
Find out more about our commercial contract business
Monte Generoso is flourishing!
With its grey, natural stone external cladding, alternating with horizontal stripes of smooth and rough design, the "Steinblume" also bears the typical signature of the renowned architect and lends the construction its unmistakable structure.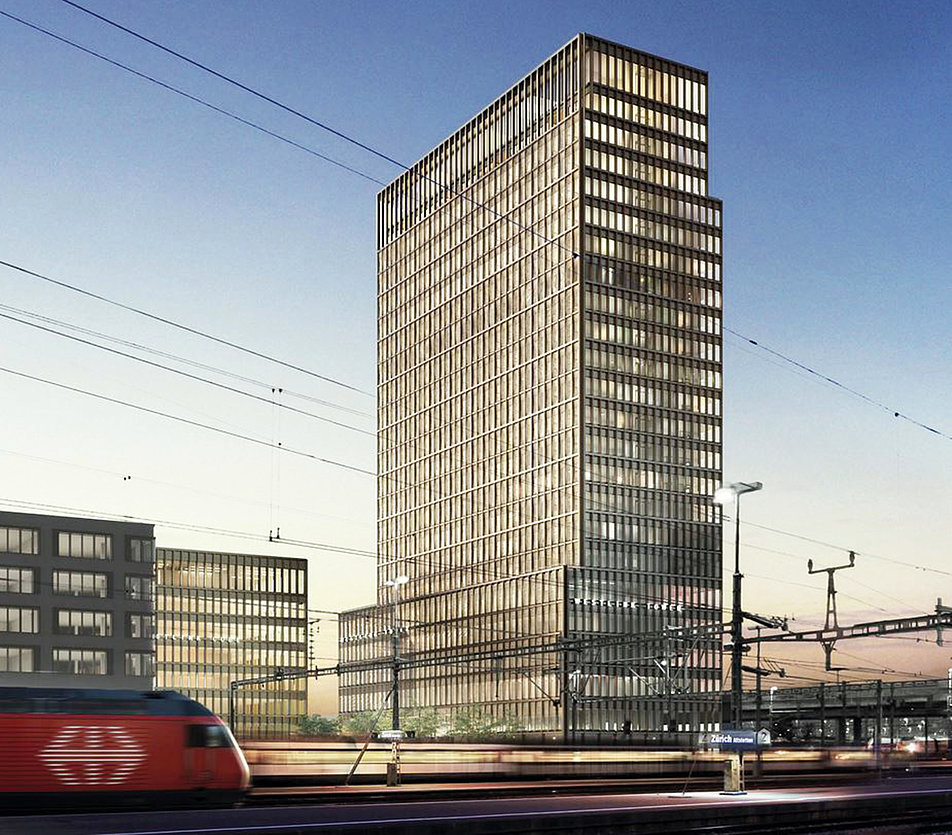 High-rise Cube and Tower ensemble – two buildings, one unit
With its height of around 80 metres and 24 floors, the tower really is a landmark in this part of Zürich. The major project is also impressive visually. Key features include the facade elements with alternating concave and convex sun blinds.