Visitor and safety information
Location Oberriet
So that you can find your way around the Oberriet site and for the protection against the specific dangers of a processing operation we have put together the following visitor and safety information for you.
Safety information
All visitors and external companies have to register at reception. They receive this information sheet and a badge. The badge is to be worn so it is easily visible and to be returned before leaving the premises. All persons are to behave on the premises in such a way that damaging effects on the environment are avoided. Environmental regulations must be upheld.Visitors and external companies are obligated to keep the confidentiality of the operational and busi-ness secrets and other information they have become aware of. There is video monitoring on the entire company site.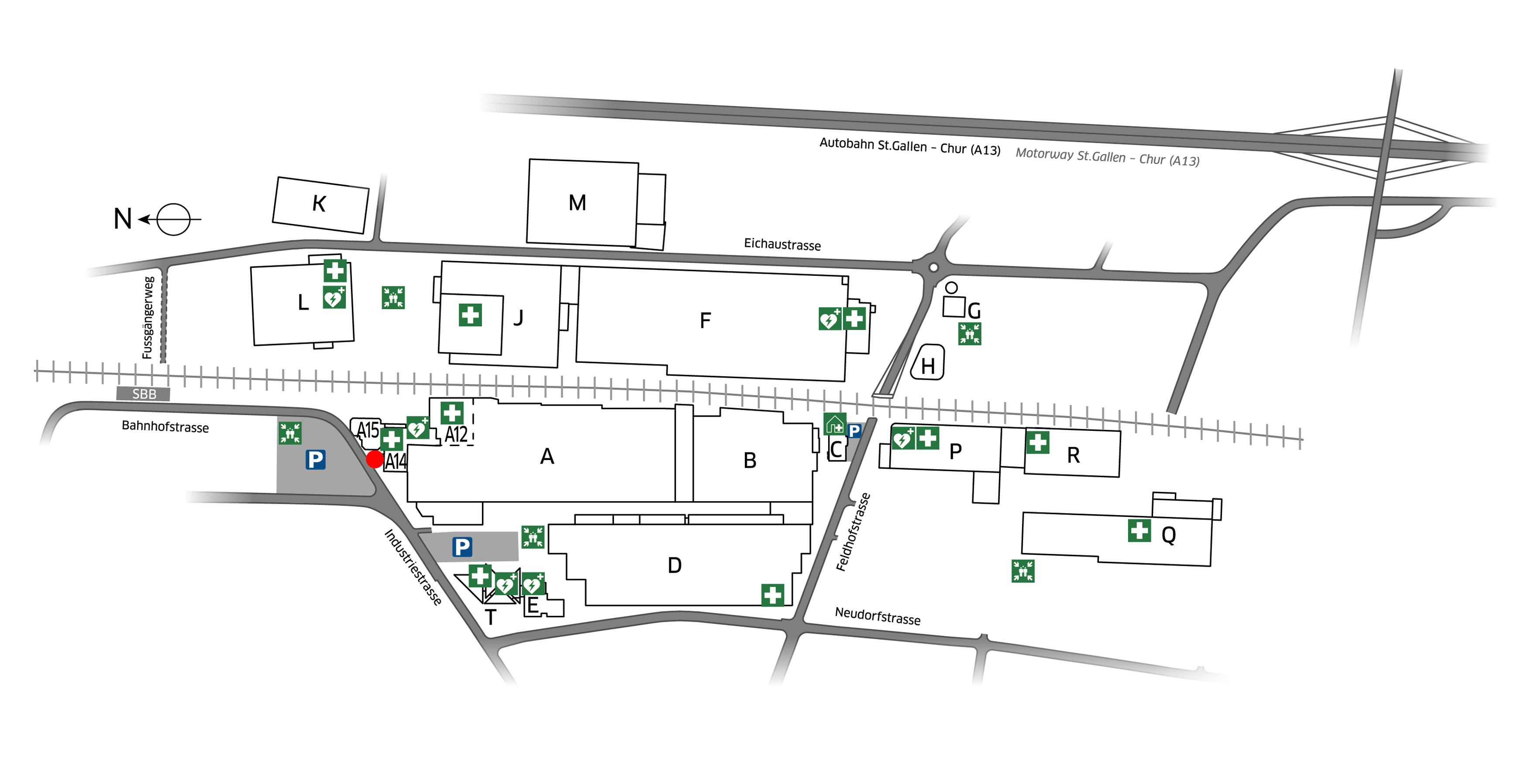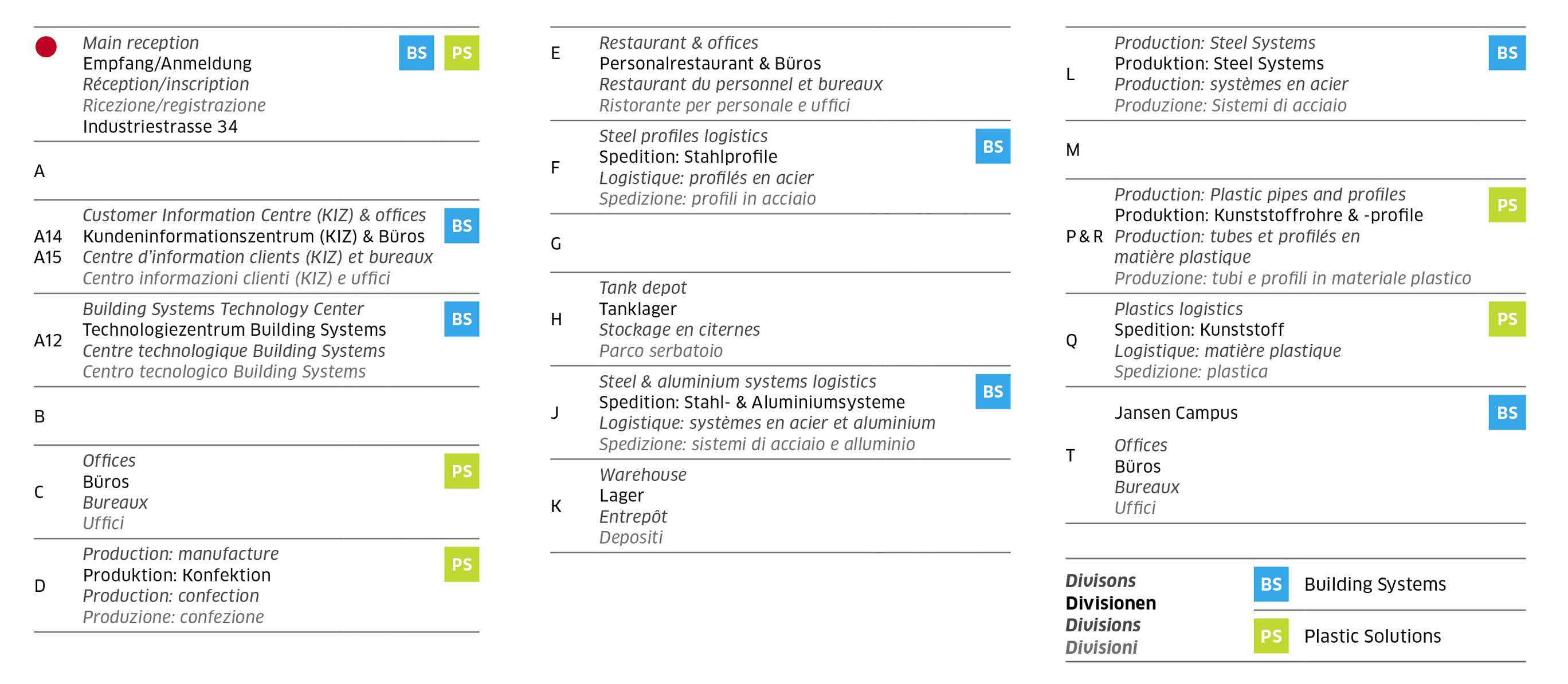 Medical points
In the event of accidents or emergencies dial emergency call 600.
Meeting point
Please note the posted escape route maps and move immediately and directly to a meeting point. In the event of an alarm, the instructions of employees have to be followed.
Please note...
... that the parking of vehicles is only permitted in the identified parking spaces. Fire service access, fire-extinguisher devices, substations, traffic routes, emergency exits and manhole covers are to be kept free. It is not permitted to park vehicles overnight on the premises without express permission.
... that the speed limit on the entire premises is 20 km/h.
... that photography and filming is only permitted with approval.
... that the consumption of alcohol and drugs is not permitted anywhere on the site. Smoking is not permitted in the buildings. There are designated smoker areas on the outside for smokers.
... that there are designated areas on the site that can be dangerous to wearers of electronic medical devices.
Safety information
The wearing of protective equipment (provided by Jansen) is required in areas with signs or when undertaking work that requires this. There is a general requirement to wear safety shoes. Exception: office areas and within identified passages.
There is a high traffic volume all over the site. Be attentive. Use only the passages intended for movement of persons as well as entrances and exits.
Only remain in the area for which you have access authorisation.
The operating or reaching into machines is not permitted. Please do not impede our employees in their work. Do not touch any production parts. These can exhibit danger areas and are subject to high quality requirements.
In areas at risk of explosion, the following applies:
adherence to the local requirements
external companies require a permit