Sun protection –
Can be used individually
In times of climate change, sun protection is becoming increasingly important. This involves both protection from light and thermal insulation.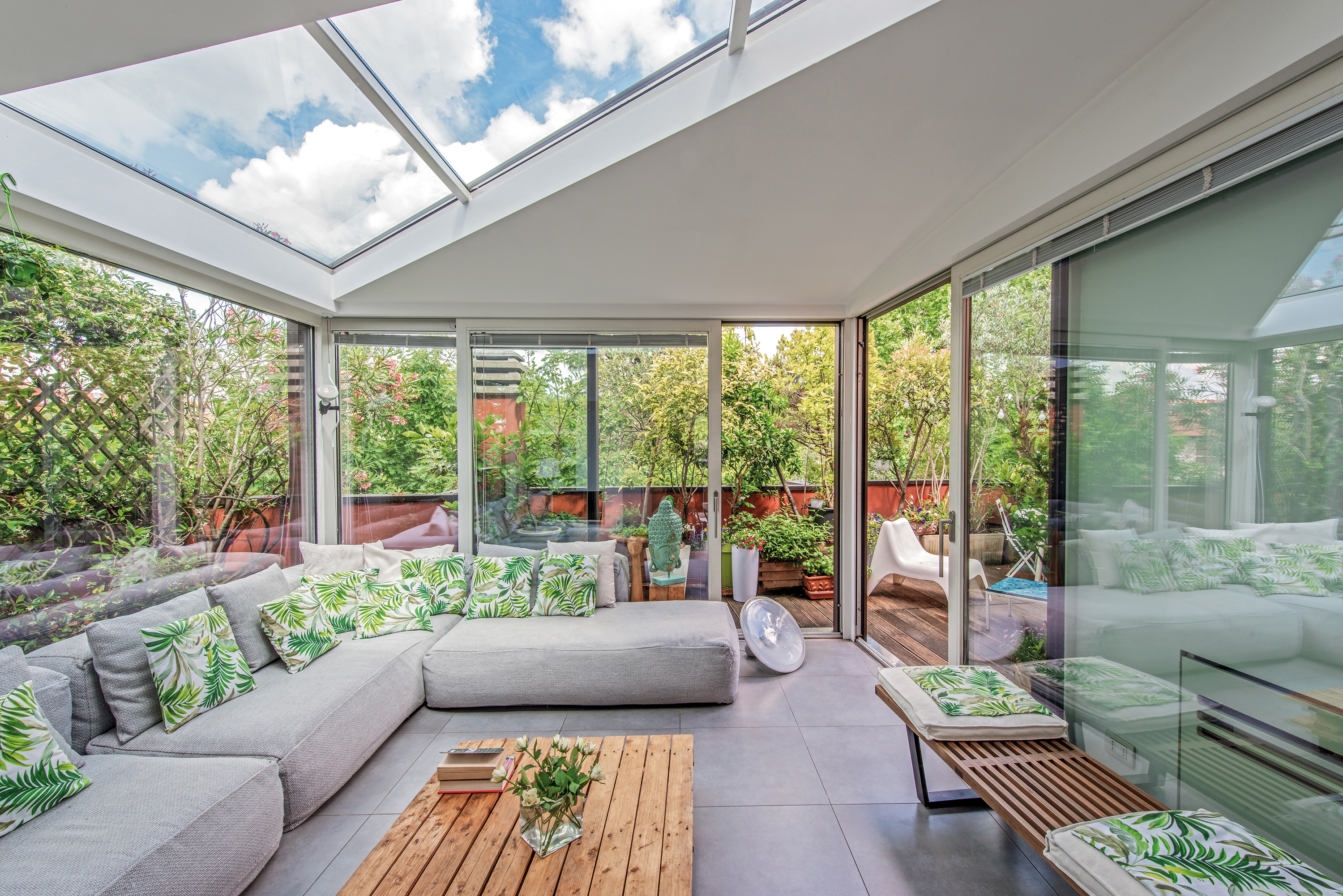 In this respect, careful consideration is required in the planning stage, as the orientation and use of a space are also critical. Mechanical sun protection, either continuous or with lamellae, can be installed inside or outside. Alternatively, it can also be integrated between two panes of multi-pane glass, protected from wind and weather. The various
variants can also be controlled automatically or manually. If, on the other hand, you want to dispense with physical sun protection altogether, special, self-dimming glass can perform this task.
The steel systems for windows and facades from Jansen offer comprehensive flexibility for both architects and users, as the installation of third-party systems is completely open.
These pages might also interest you