High-quality windows and doors are expected to be easy, pleasant and self-explanatory to use, without neglecting aesthetics. For this reason, Jansen tests handles, hinges and opening sequences for ease of movement and durability. Only high-quality products which, unless tested by Jansen itself, already meet the necessary requirements from the supplier's side are used. Intuitive operation should appeal to the user, but also be a matter of course.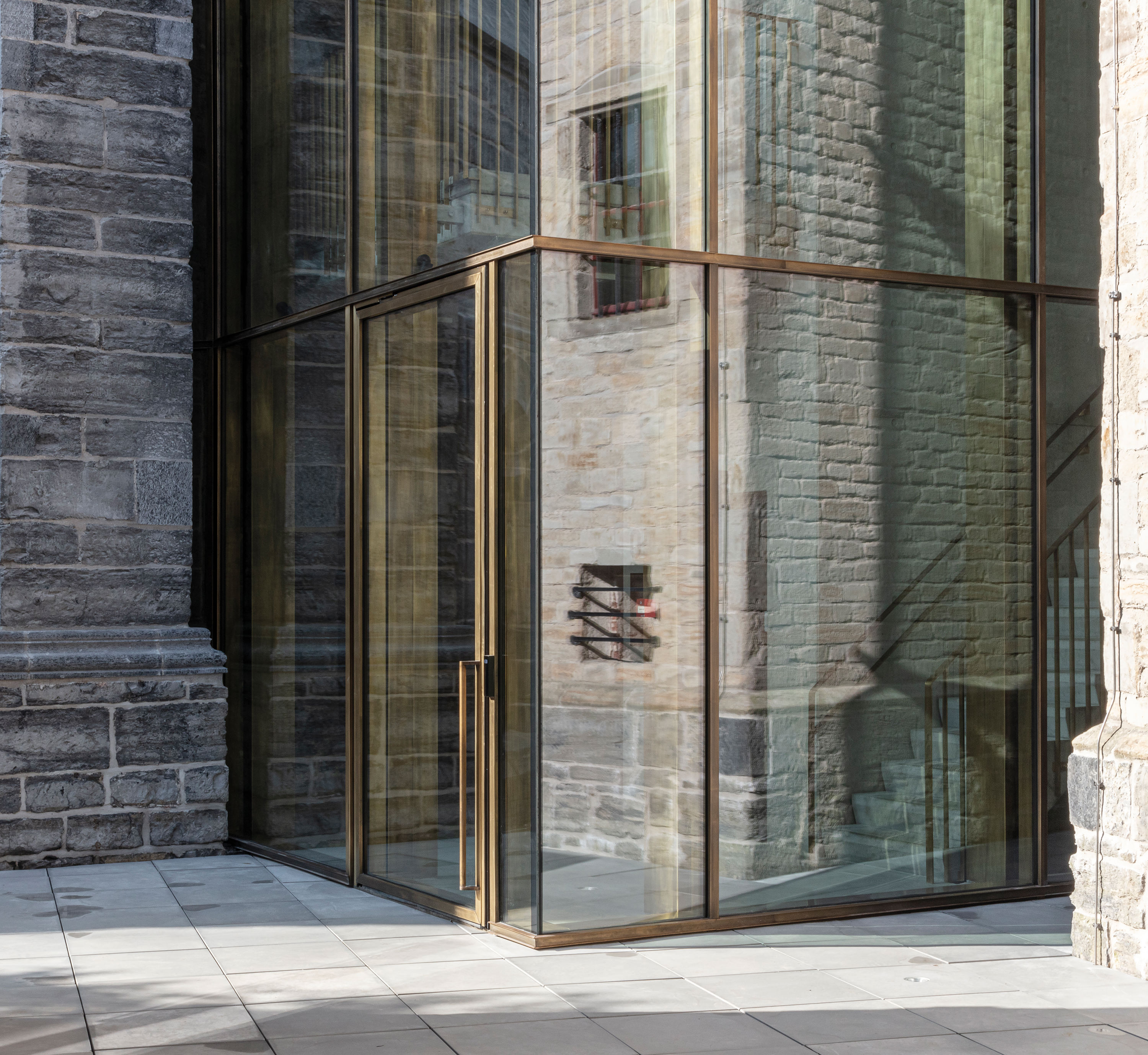 Easy movement
Ease of movement is a verifiable variable and is defined by standards. DIN EN 12217, for example, regulates the operating forces on doors. This includes the force that has to be used to make a door move. The force is expressed in newtons and can therefore be easily converted to a standard measurement such as kilograms.
Motorisation
Smooth operation can also be achieved by means of motorisation. In this case, windows, doors or sliding doors are actuated by means of motion detectors, fingerprint or push buttons to initiate an automatic opening. These elements support barrier-free and contact-free passage and allow fresh air to be supplied by means of building automation or windows that are difficult to access.
Smart connections
Whether it's an office, administrative or private building, there are many ways to connect windows, doors and facades to a smart central building control system. For example, a smart system can be used to regulate the ventilation or automatically close a skylight using a rain sensor. Solar protection can also be controlled using smart systems. We go even further with a centrally scanned fingerprint that opens the front door.
Windows, doors, facades and glass panes can be controlled electronically and connected to a BUS-system. Compatibility and knowledge of the exact requirements of the residents as well as the possibility of installing the respective connections or data carriers in the element are crucial.
These pages might also interest you