Material –
Representing materials
The choice of materials makes it possible to choose a combination of properties. These relate to functional aspects such as the visual appearance and possible forms of processing. From the raw form to chemically or mechanically modified materials, colours and surfaces vary and open up a wide range of design options.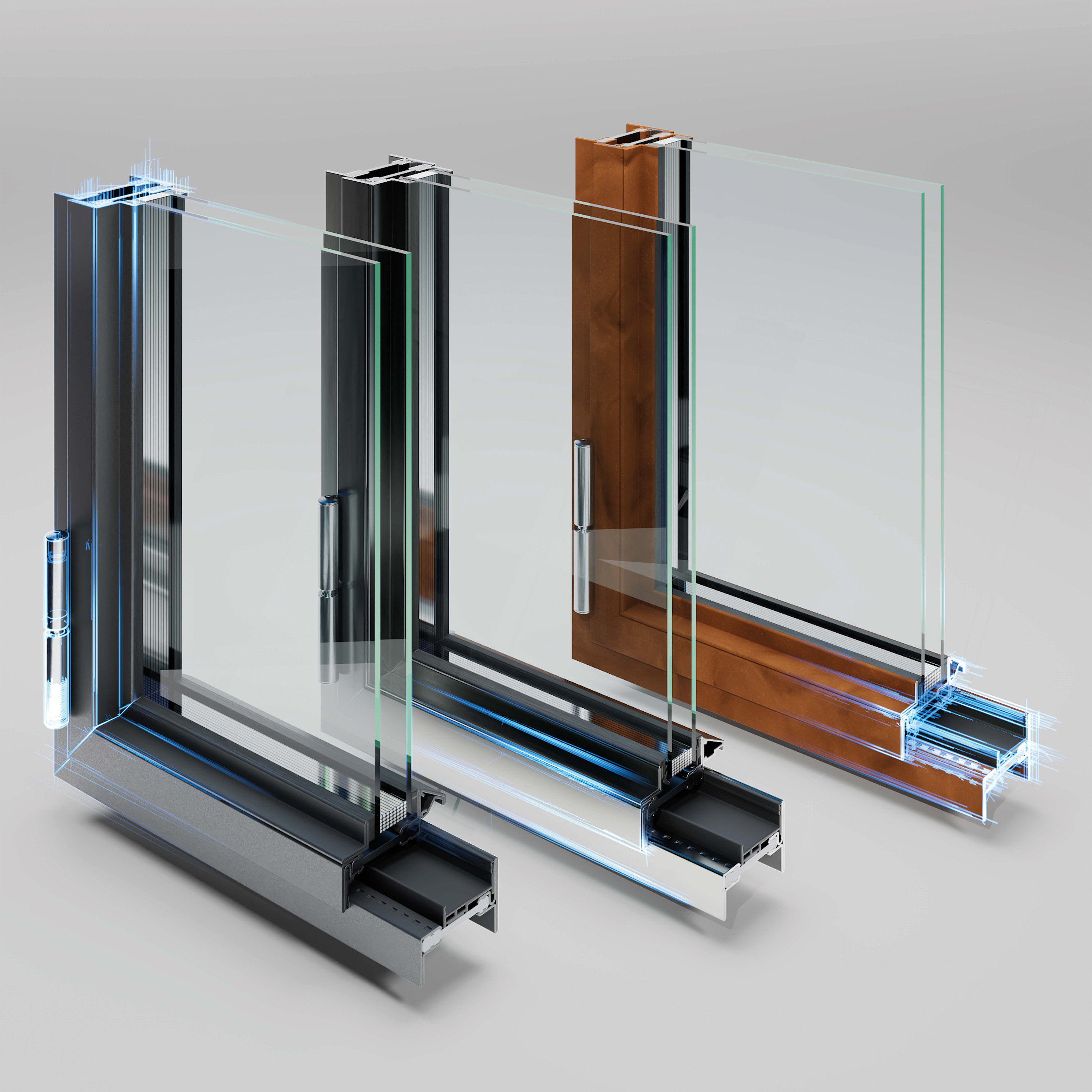 Steel / stainless steel / Corten
Steel, stainless steel and Corten offer universal design options combined with high stability and ease of use. There are differences: While steel is protected from corrosion through pretreatment with stove enamelling, galvanizing, powder coating or wet painting, stainless steel features material properties that do not require further treatment. The high- quality alloy is resistant to corrosion and contributes to its elegant appearance thanks to its characteristic colour and structure. Pre-rusted steel, Corten, is particularly suitable for visual accents in an industrial look, while retaining all the static properties of steel as a base material. In our virtual showroom, we offer a design configurator that allows you to vary the material and colour of doors or windows in different environments.
Surface treatment
When it comes to surface treatment, colour design and mechanical treatment of the profiles or fittings come into play. Each material brings with it different basic requirements and may produce different results. Different colours are possible depending on the method used. The colour may contain different gloss levels as well as metallic components. Mechanical processes such as grinding, brushing, and polishing can also achieve various effects. The surface treatment has long been fulfilling not only visual demands, but also functional tasks. It protects the material and the resulting properties can also contribute to heat absorption or reflect the sun's rays. Certain integrated components mean that it can even help to destroy germs. When it comes to choosing a colour, the key question is where that colour is used: In areas heavily exposed to the weather, 'highly weatherproof' paints, for example, protect against premature fading.
Colour selection in our virtual showroom

These pages might also interest you