Westlink: living and working in an urban environment
High-rise Cube and Tower ensemble – two buildings, one unit
The new commercial and residential building is part of SBB Immobilien (Swiss Railway Real Estate) and is, fittingly for a railway company, very close to the public railway. The Westlink complex consisting of the two building units, Tower and Cube, was built in Vulkanplatz in Zürich Altstetten in less than two years.
The building combination completed in October 2017 has a total of 155 exclusive flats and generous office space for various businesses.
With its height of around 80 metres and 24 floors, the tower really is a landmark in this part of Zürich. The major project is also impressive visually. Key features include the facade elements with alternating concave and convex sun blinds.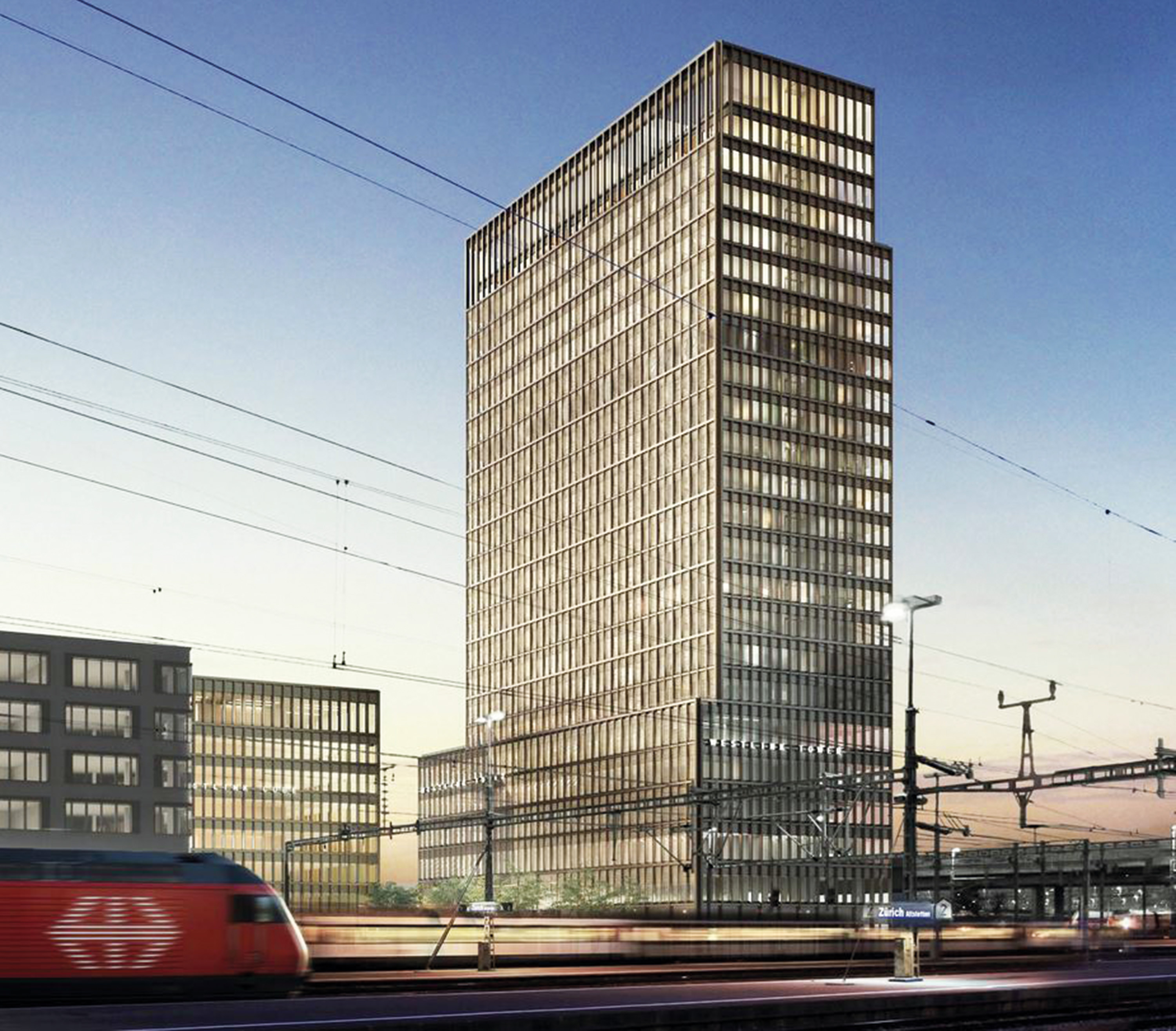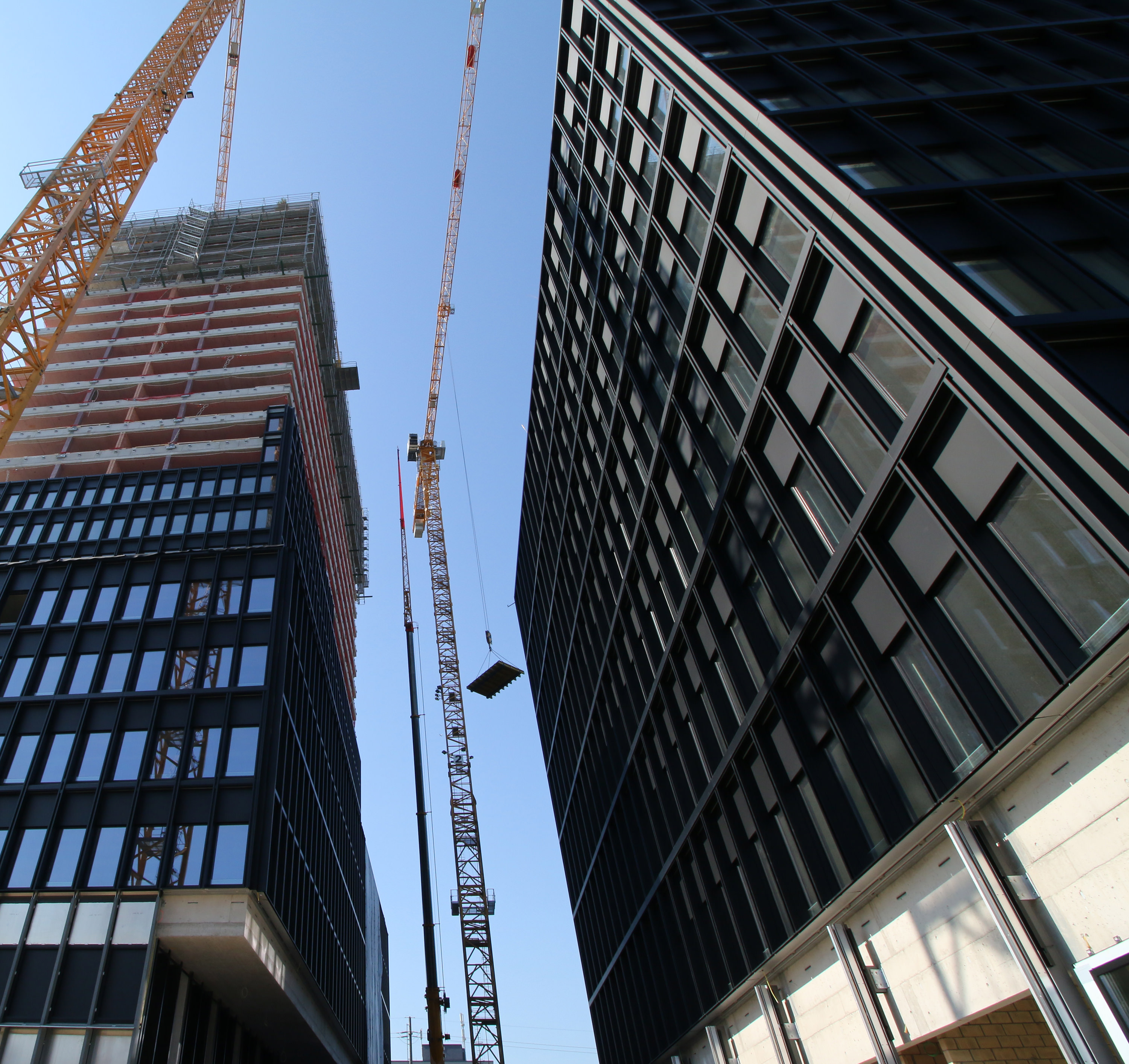 Westlink Tower: sub-assembly Schüco facade elements with CTB
Schüco facade elements: from production to installation
A major project that concerns us all!