EPD –
Environmental Product Declaration
An EPD is a document showing various environmental impacts of a product. These impacts are not only identified for the product itself, but for all life cycle phases from raw material to end of life reusability. An EPD is verified by an accredited institution. Often, the term LCA (Life Cycle Assessment) is used as a synonym for EPD. An LCA shows the exact same data as an EPD, but is usually generated using a certified software without additional certification by an institution.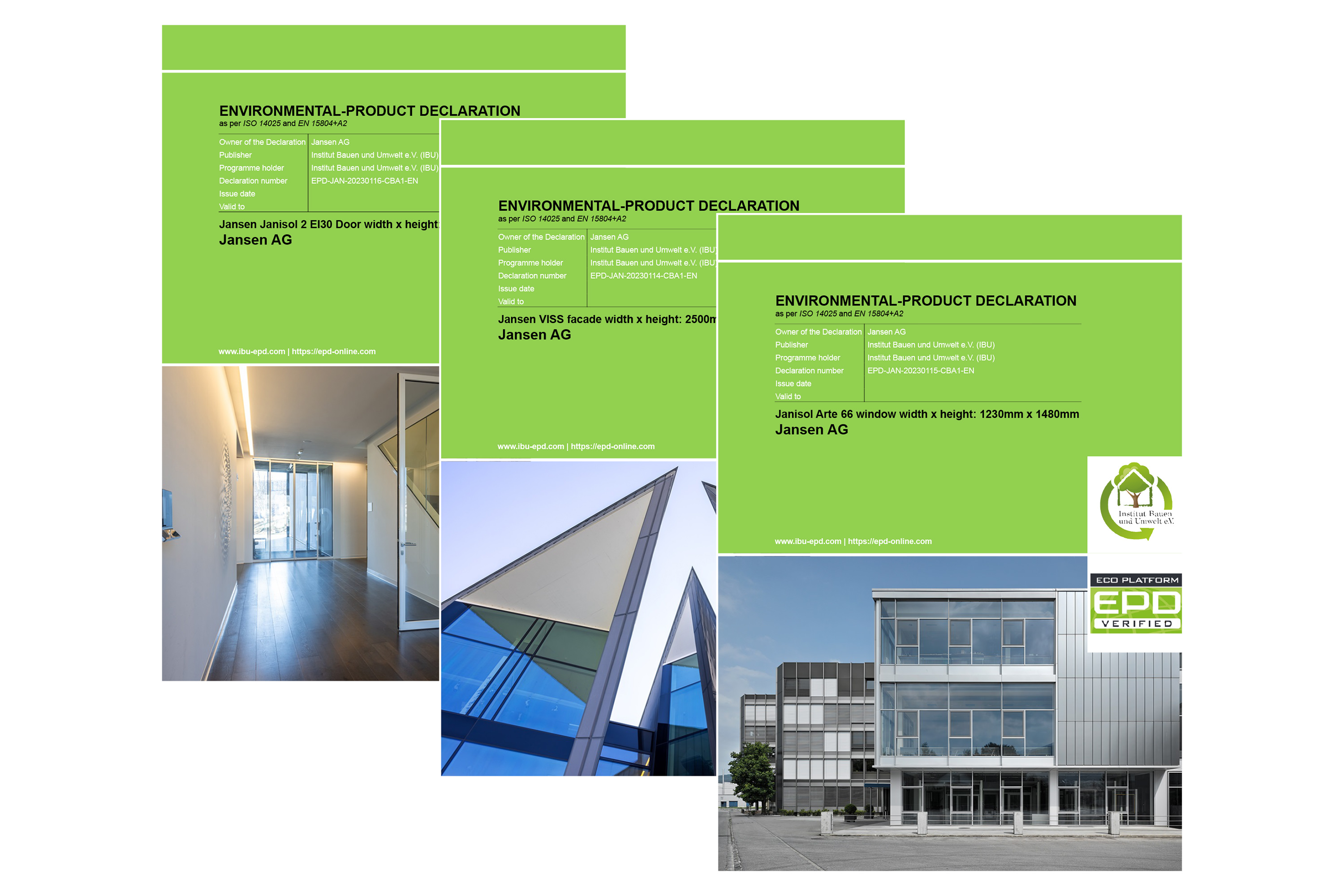 EN 15804+A2
EN 15804+A2 was adopted in February 2020. Compared to the previously valid EN 15804+A1, comprehensive changes were made in the area of LCA indicators. Until now, Jansen has relied on the so-called industry EPDs for windows, doors and facades made of steel and stainless steel when this type of confirmation is necessary for a project. These date from 2018 and are still based on EN 15804+A1. From summer 2023, we will offer series-specific EPDs that have been checked and verified by independent third parties via the IBU (Institute for Building and Environment).
Series specific EPDs -
based on two different database systems
You can download these either from our Docu Center, from Ökobaudat or from the IBU. The advantage of these is that Jansen is thus the only manufacturer to provide EPDs for windows, doors and facades that are based on two different database systems.
Furthermore, Jansen is the only steel system manufacturer to offer EPDs that have been tested and verified not only via the IBU but also via Aveco de Bondt. In our Docu Center, you will find these under the tile Principles of Tender.
EPDs generally require verification.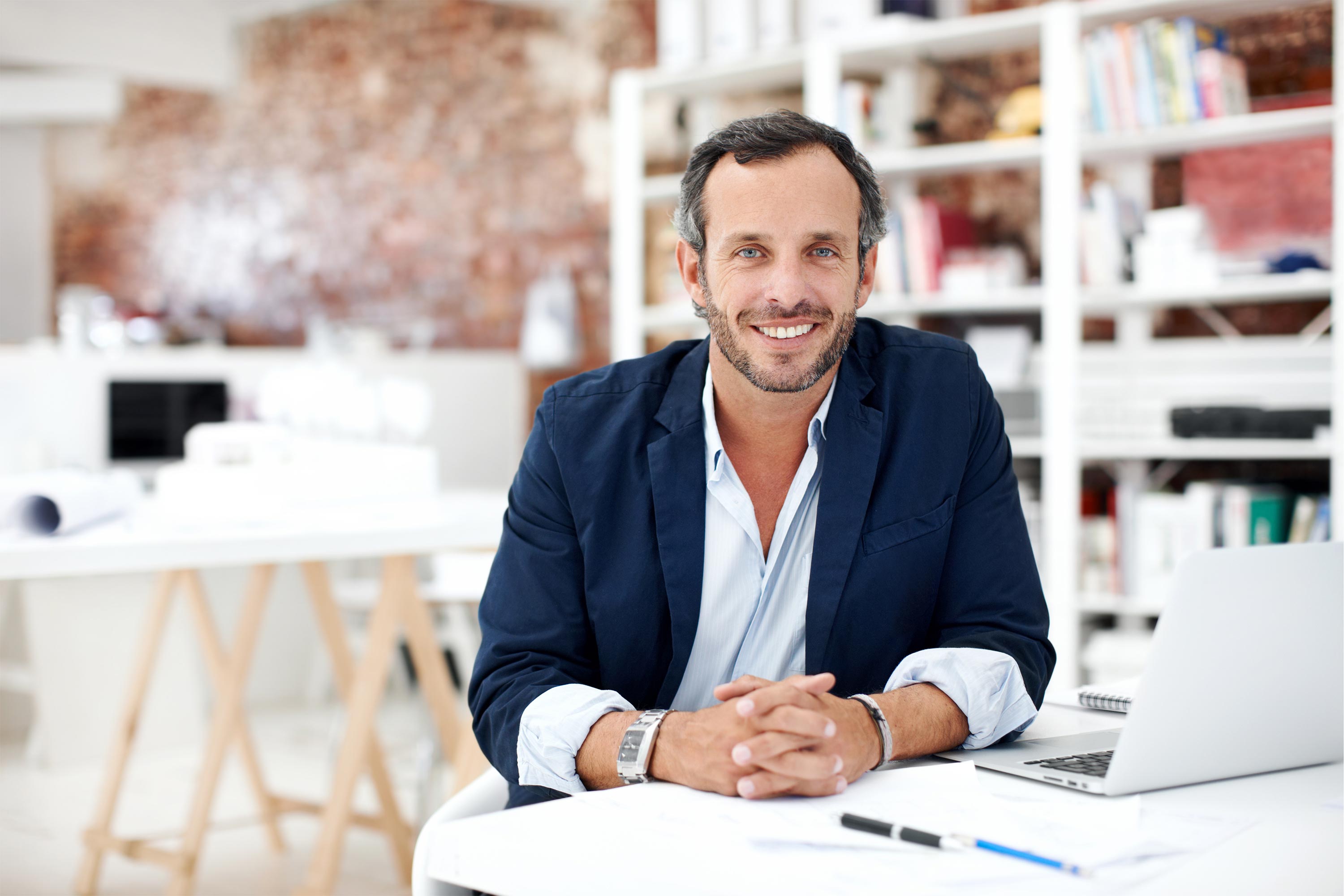 Project specific LCAs
Our experts calculate environmental impact of our products especially for your project
We calculate object-specific data in our own tool, which is also tested and verified by independent third parties via the IBU. We will provide you with the LCA (Life Cycle Assessment) for your project free of charge. If your building certifier requires the LCA to be verified by an institute, we will gladly take over this step for you. In that case, we will charge the IBU's confirmation costs. Please get in touch to clarify which documents are needed for the calculation of your project.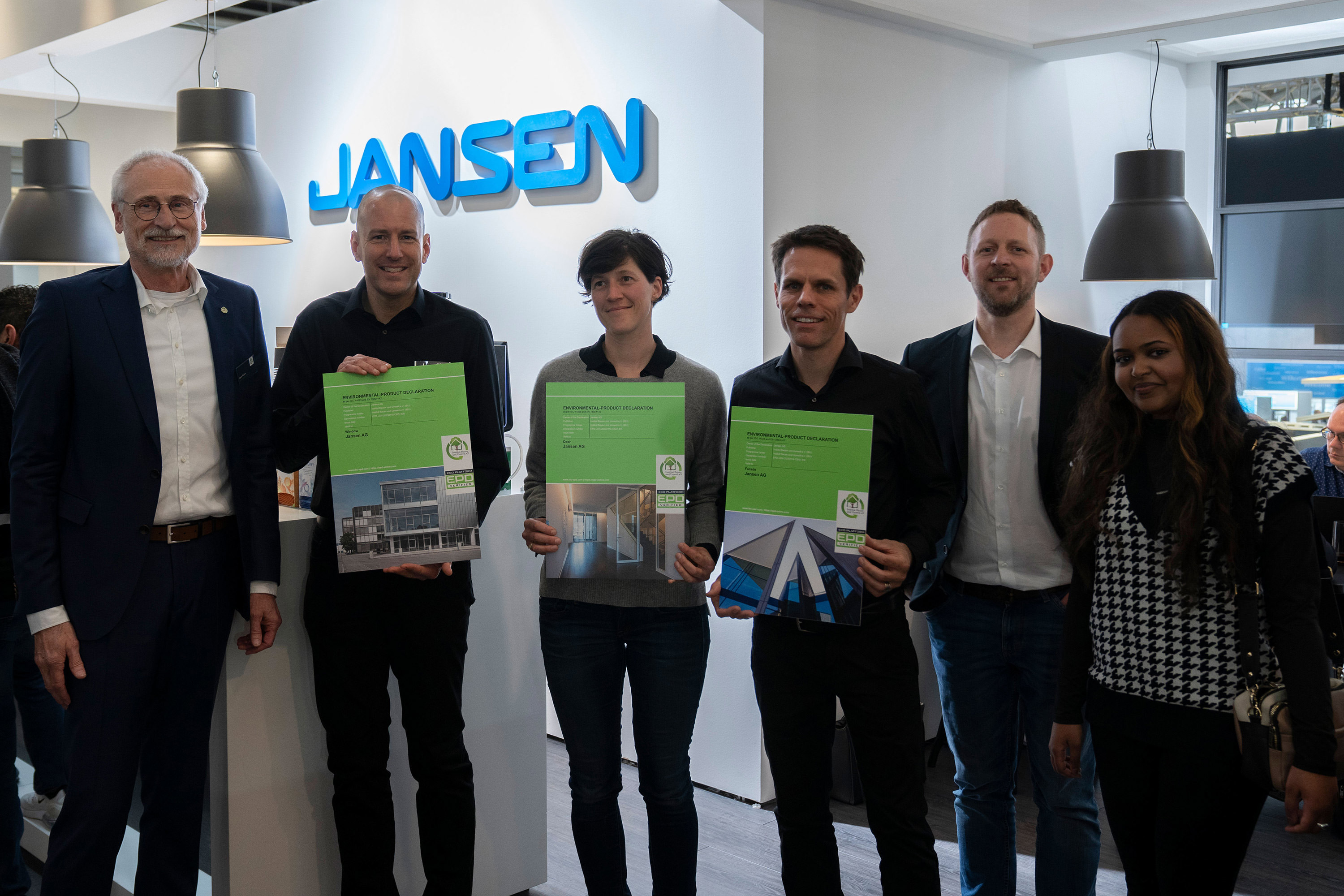 At BAU Munich 2023, we received the Environmental Product Declarations (EPDs) for several steel systems.
Contact
Are you working on a building that needs to be certified? Do not hesitate to contact us: