the space-saving manifold solution on the house wall
Materials
PE, PVC (ball valves)
Dimensions
| | |
| --- | --- |
| Heat pump connection | 63, 90, 110, 125 mm |
| Brine circuit connection | 50 mm |

Continuous service temperature
-20° C … +40°C (DIN 8074)
Production according to
SIA 384/6, ÖWAV 207, VDI 4640, etc.
DVS 2212-1, REACH
Hydrostatic load class
p0
Load capacity of lid
200 kg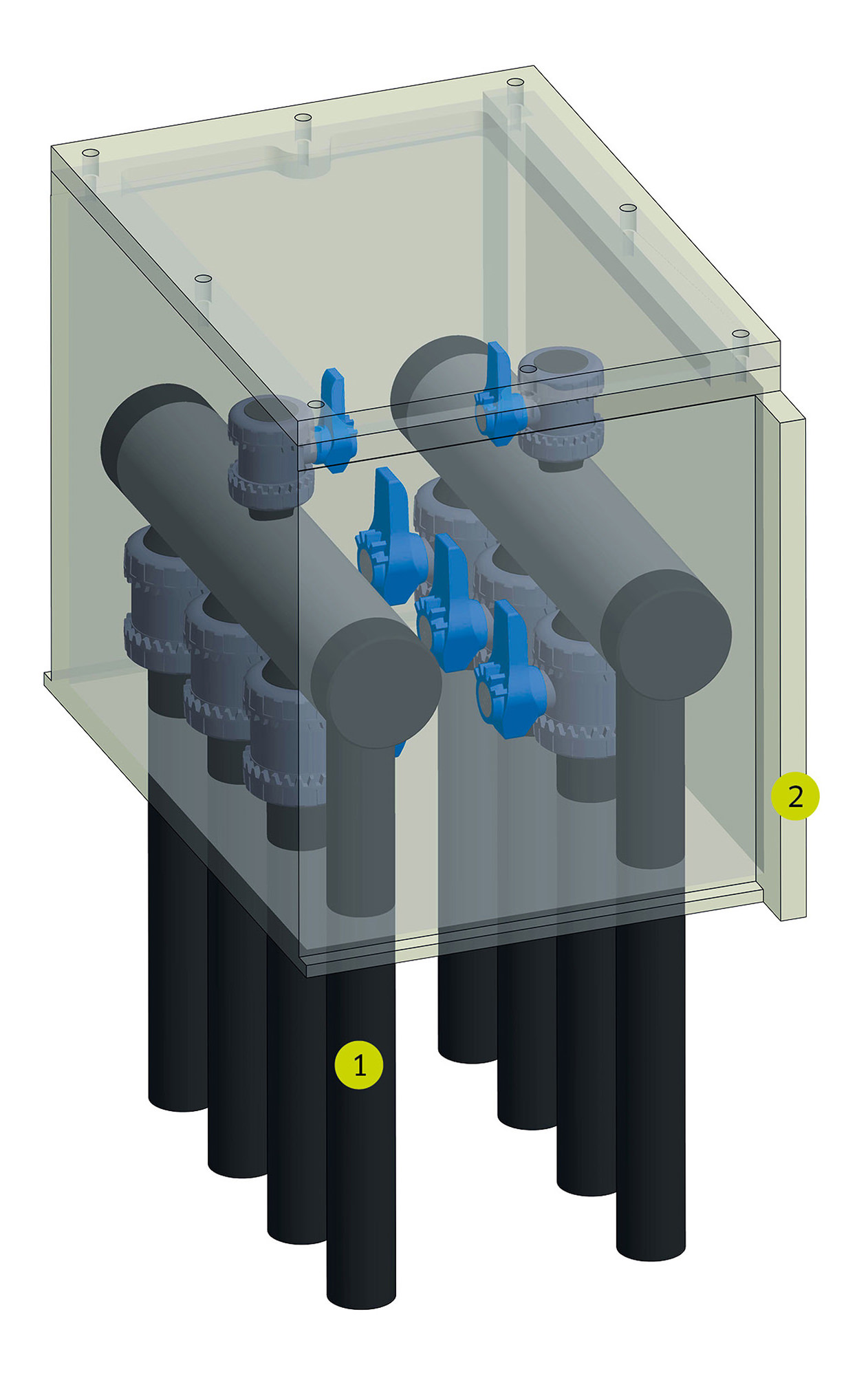 Lines looking downwards
All circuit connections are equipped with ball valves and – like the ø 50 mm main connections – looking downwards, below the frost line.
With mounting ledge
For installation at a wall. Thanks to the waterproof cover, which withstands the weight of a person, the box can also be installed offside the house.
Fittings and electrically welded sleeves
Stop valves for the utility room
Pressure and temperature displays
Manual ventilator
Wall collar and press ring
BEGU lid and load absorption plates
Antifreeze concentrate (in drum or IBC)
The distribution chambers can be equipped with optional accessories
Larger main sewer sizes and alternative reinforced manhole covers can be found in the price list.
BEGU lids, including load absorption plates, permit convenient installation underneath car parks and similar surfaces without complex load absorption measures on site.
This accessory as well as additional fittings and dome structures can also be found in our price list.