Virtual showroom –
Experience Jansen steel systems online
With the virtual showroom, Jansen provides another building block in the digitisation process. Discover our complete range of solutions for window, door and facade systems online. The virtual showroom is based on data from JANIsoft and is now also available as a web solution.
Complete product overview
Entry via «Jansen World» allows products to be selected by means of pre-selection options
Exploded view: Individual parts can be viewed down to the smallest detail
Product advantages for architects, planners, fabricators and investors are listed simply and concisely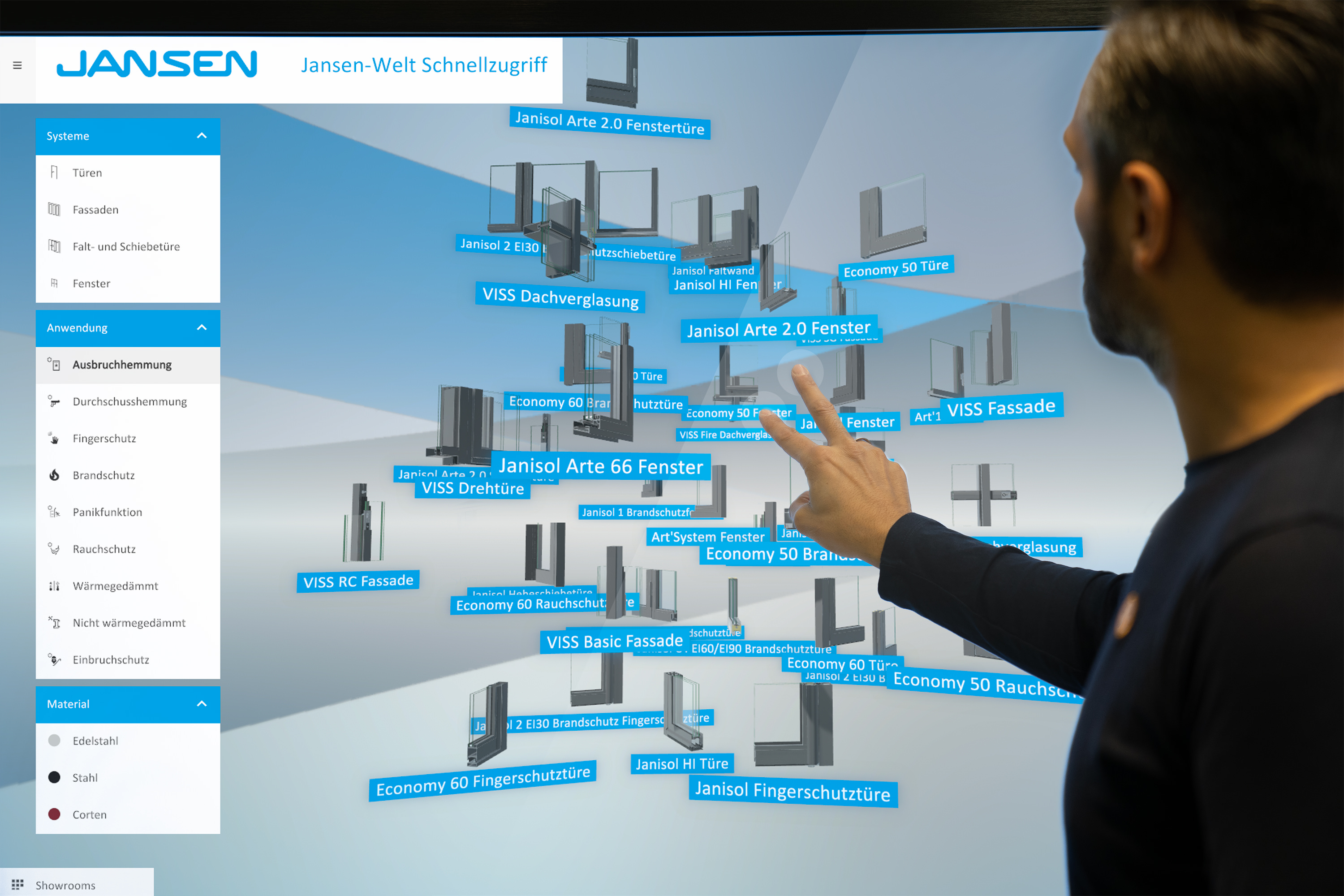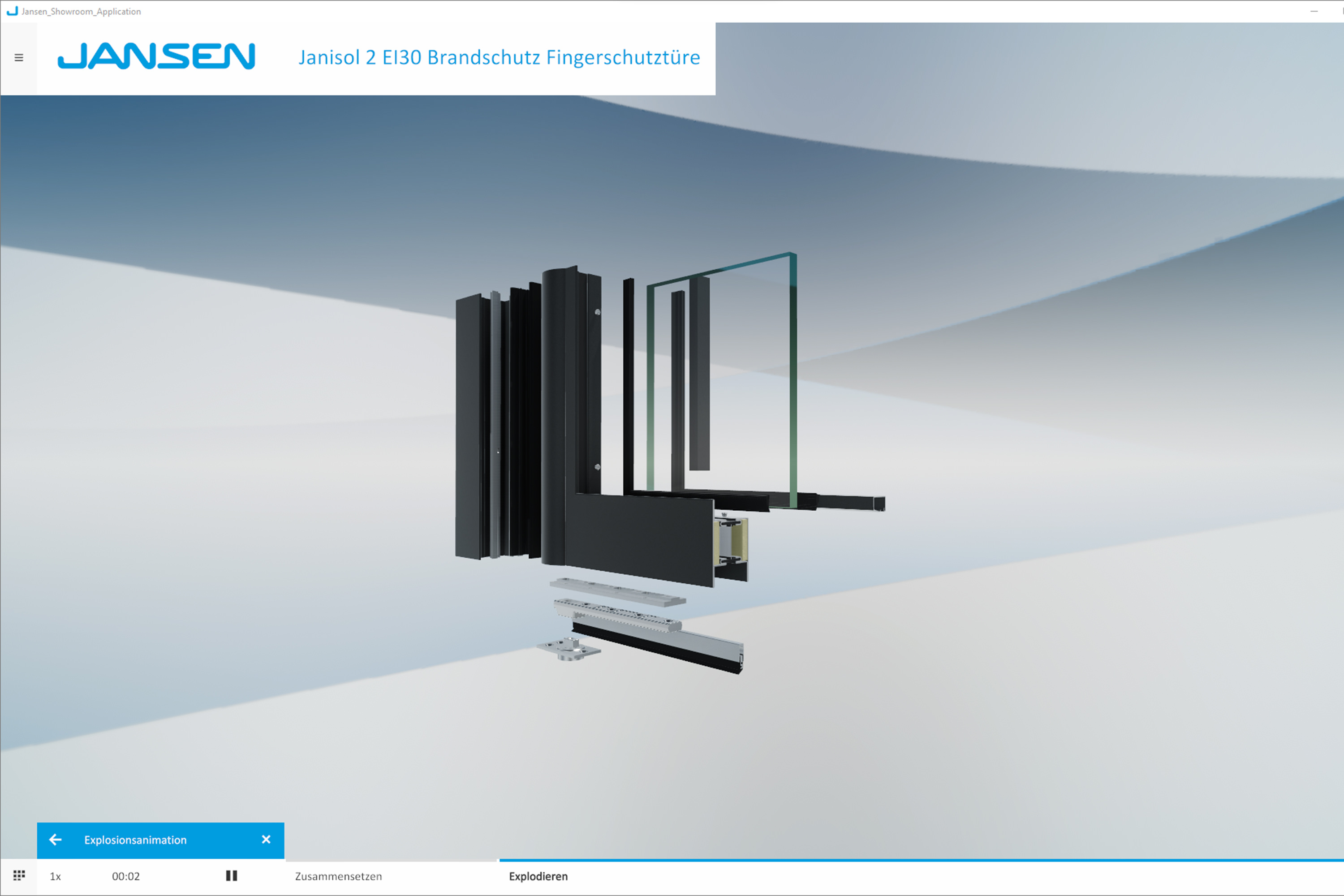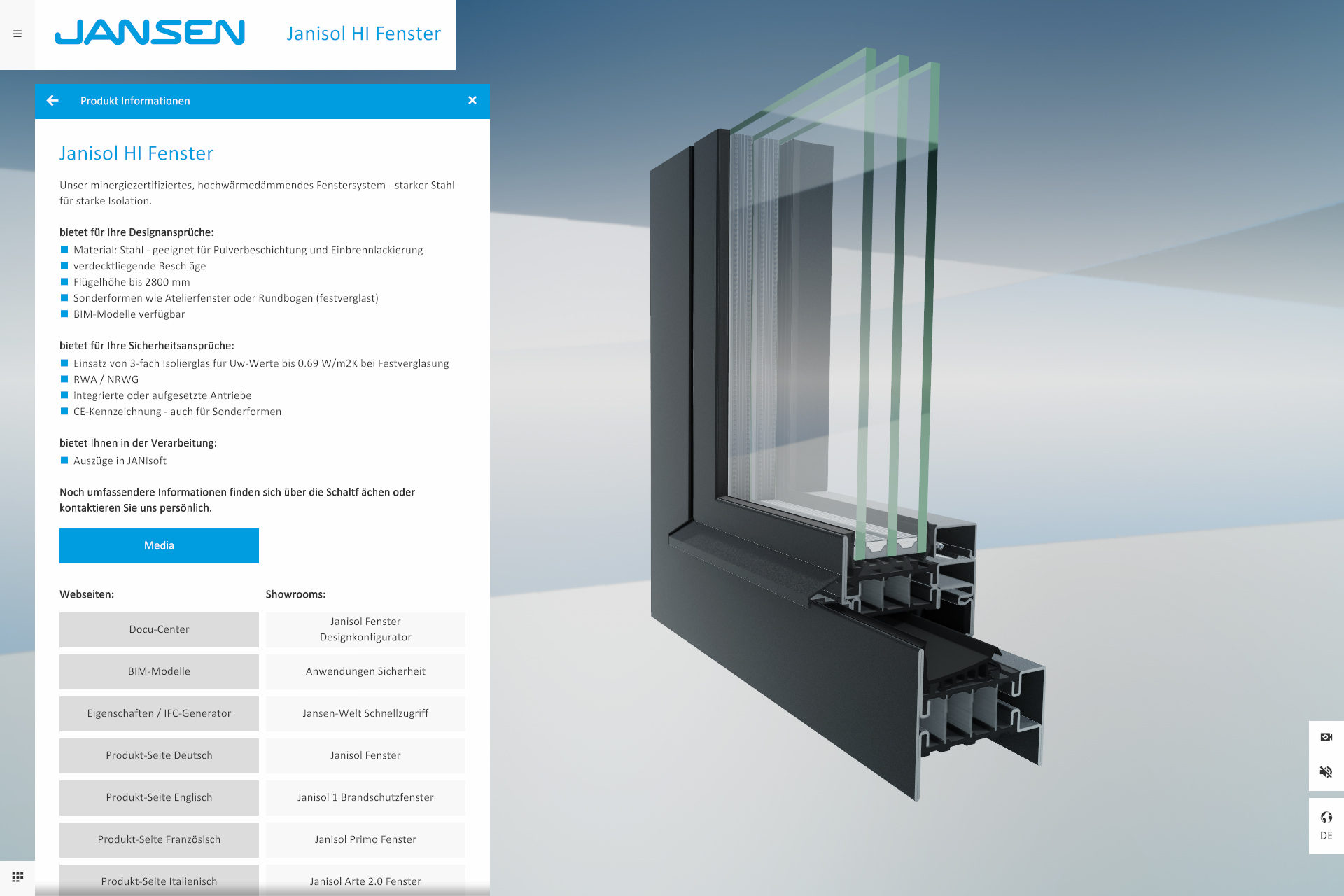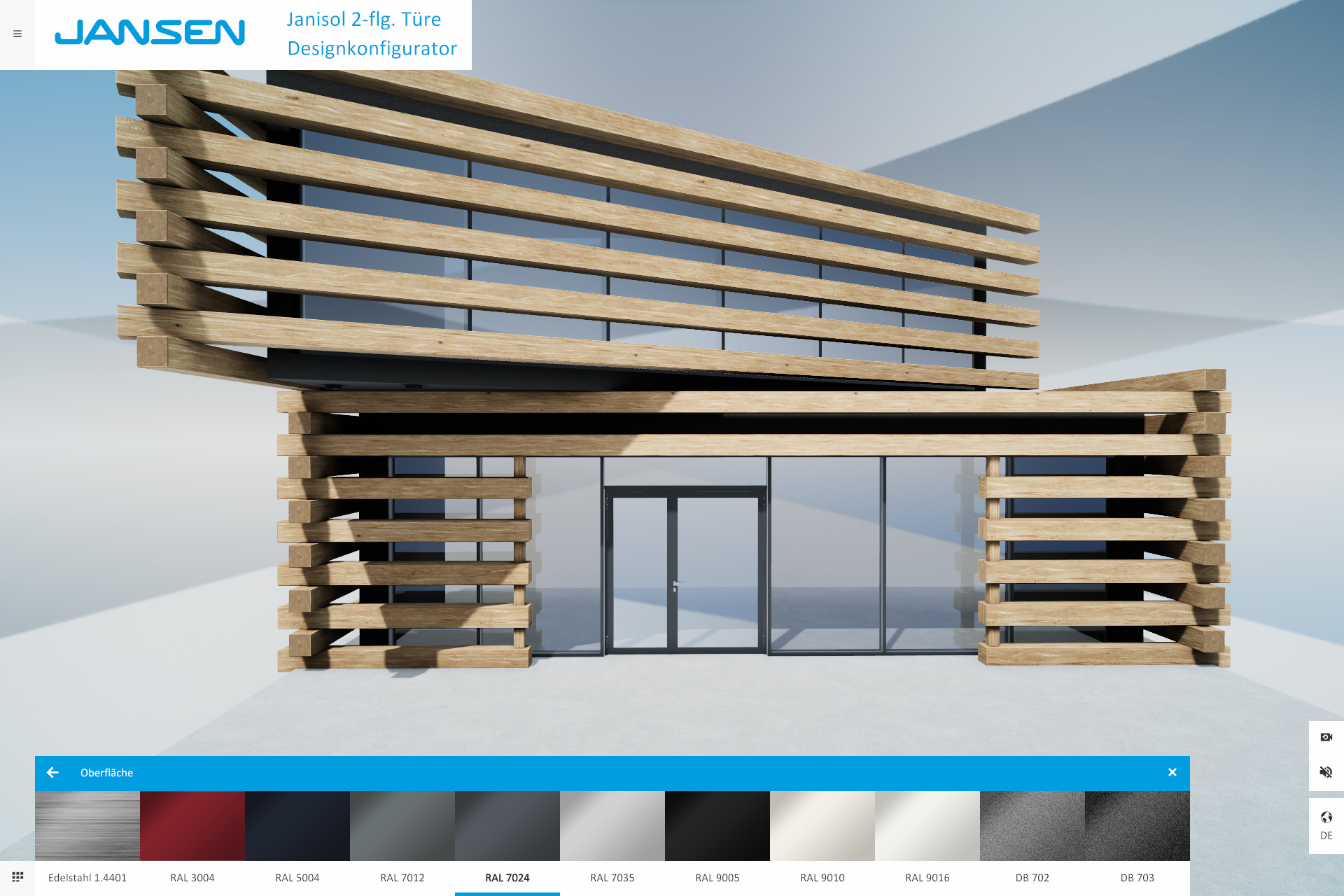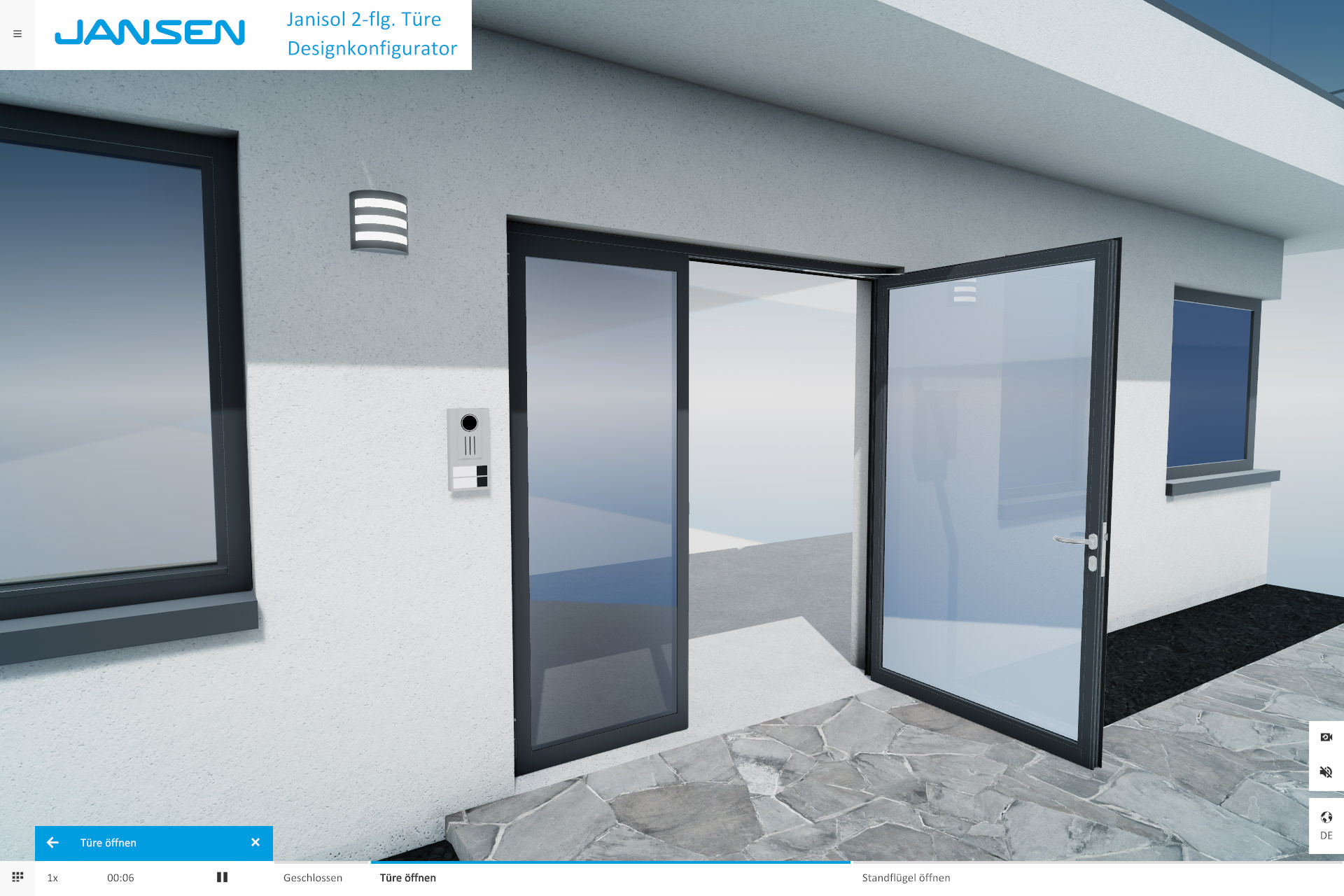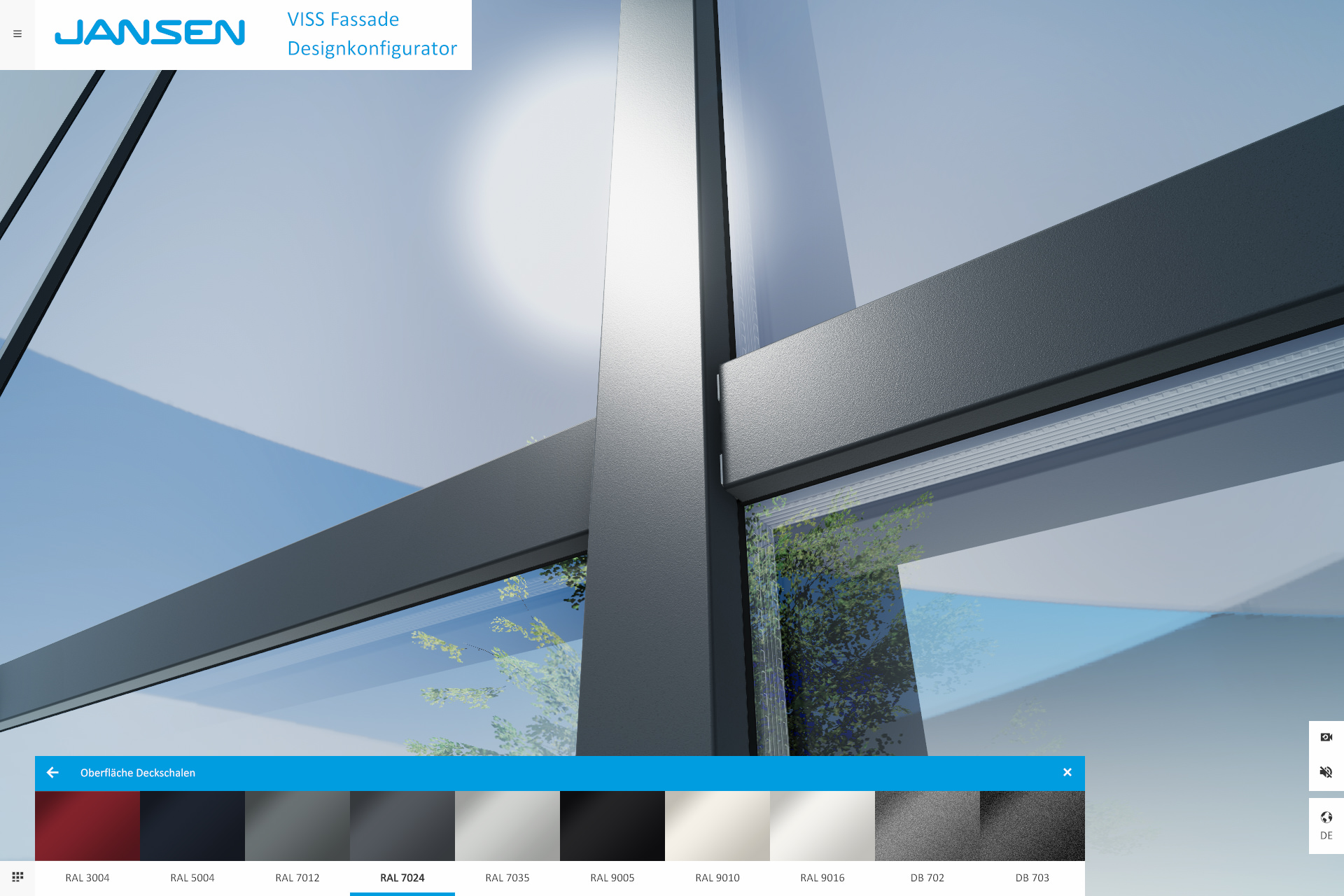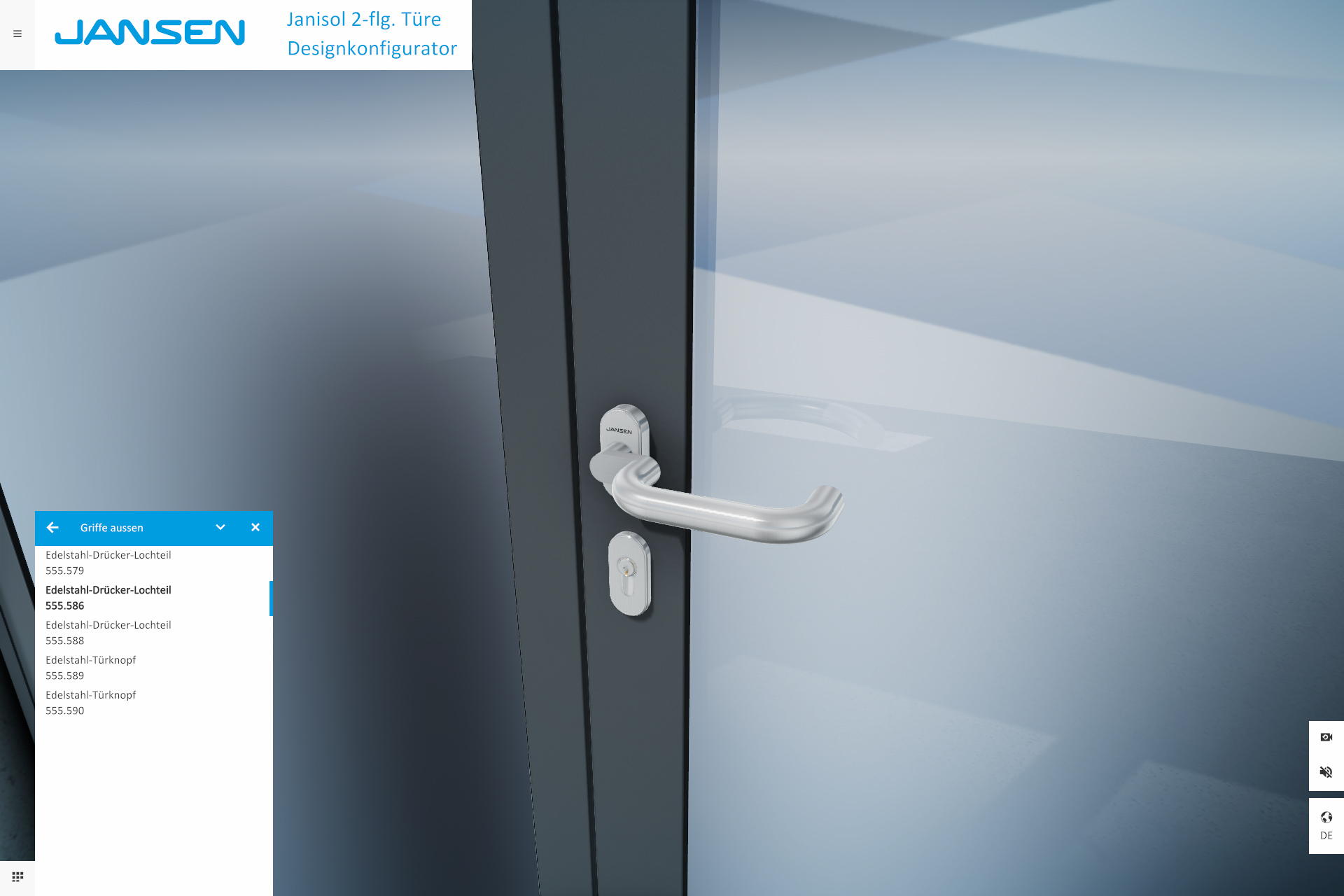 Design configurator
Multiple display variants: 1 million configuration options
Choice of different handles, hinges, surfaces and materials
Changes are incorporated directly into the element display
Security applications
Explained in a simple way: how, for example, fire, smoke and burglary protection are tested and classified
Animations on fire, smoke and burglary tests as well as wind load, air and water tightness tests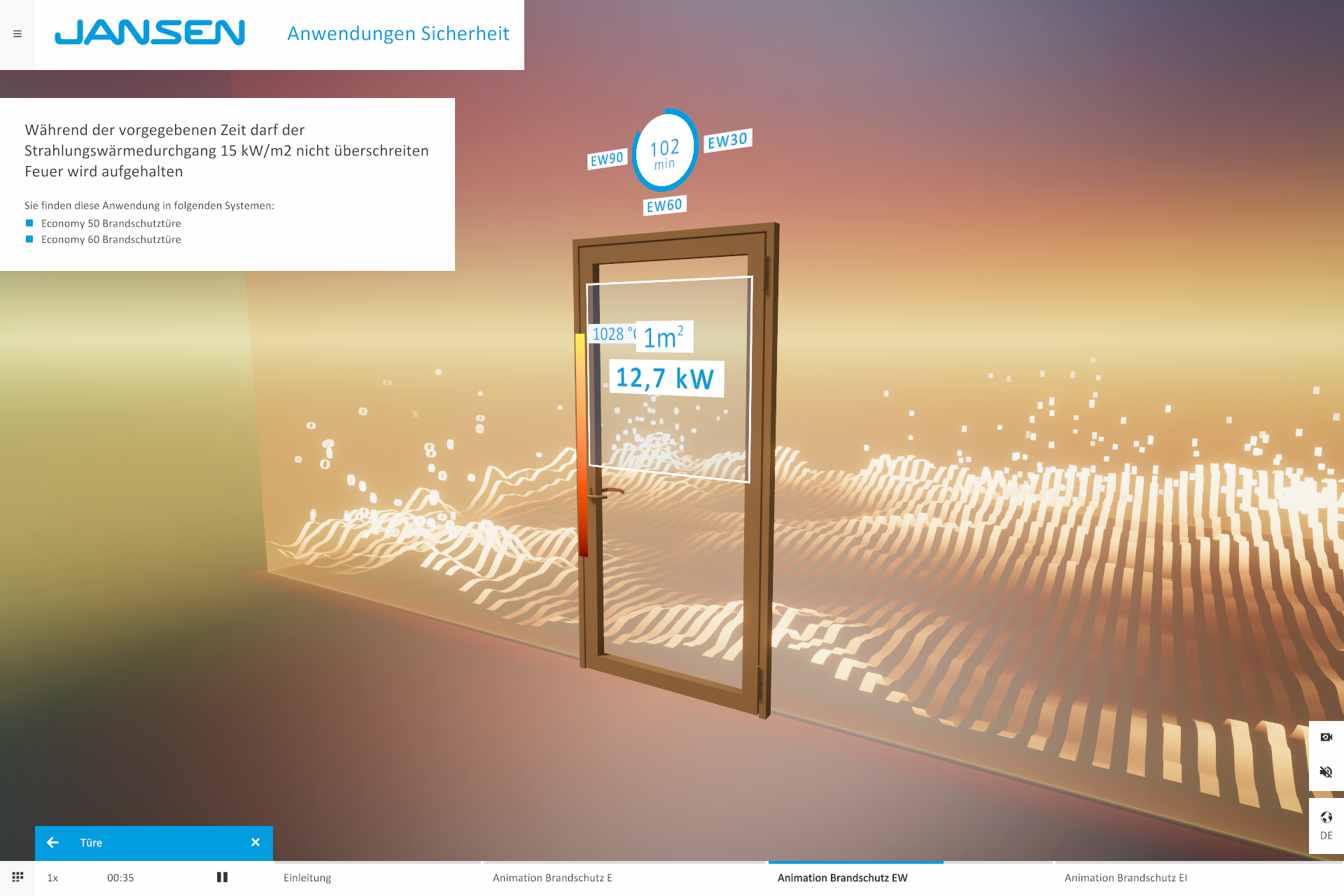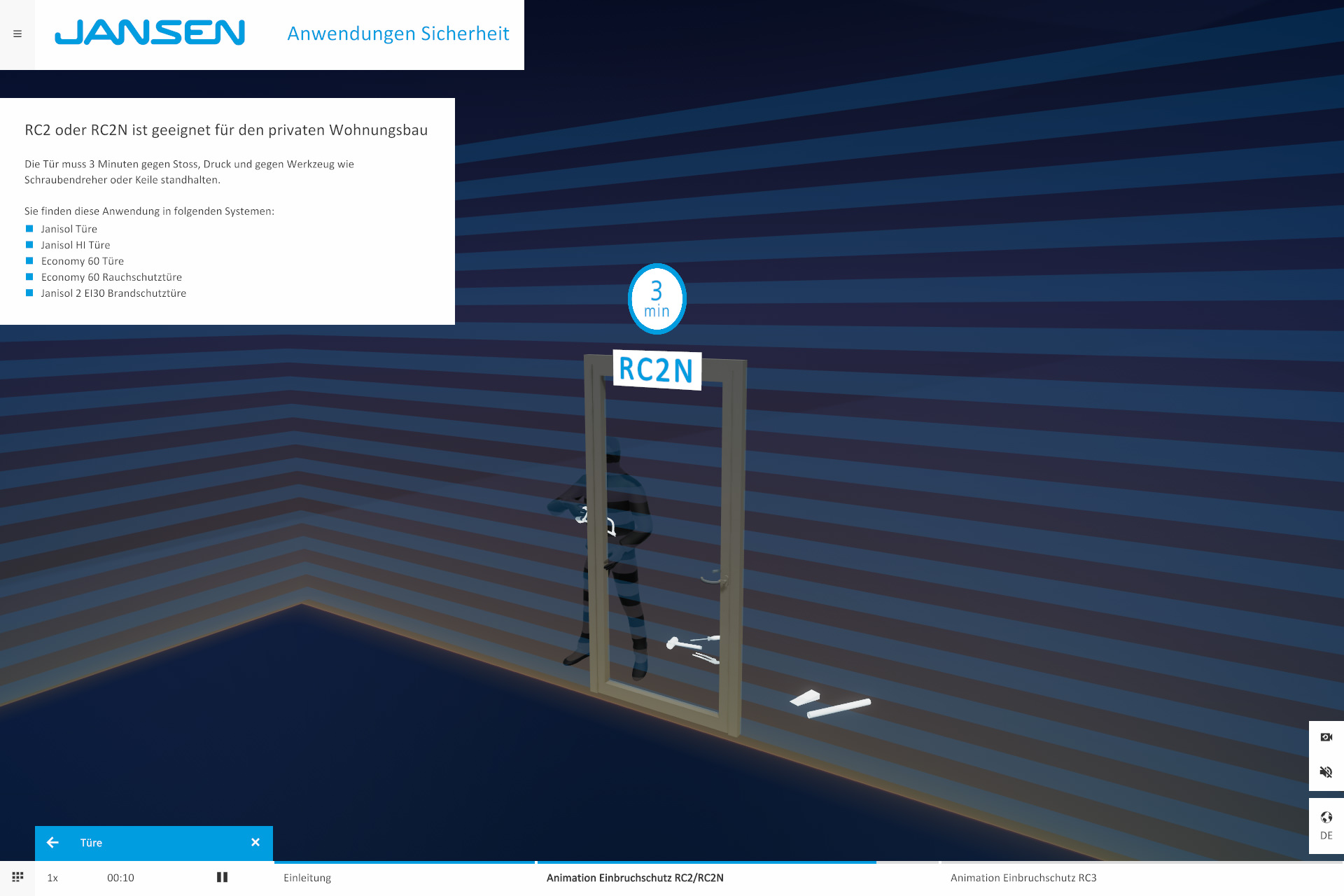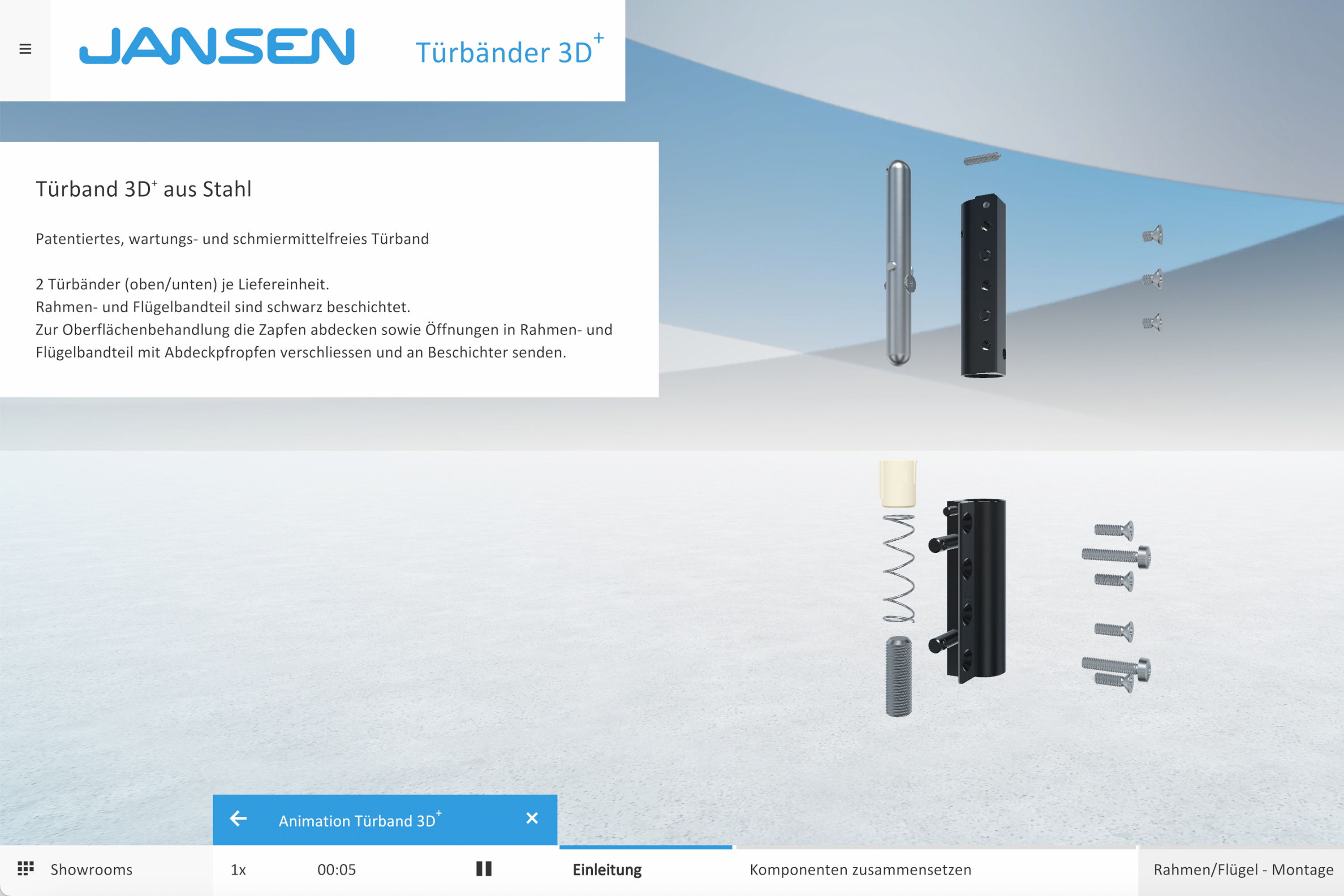 Design in the application
Innovative ideas for practical application
Animation of the new 3D⁺ door hinge
Interested?
Register now for free!