Jansen
https://www.jansen.com/en/index.html
the horizontal chamber with more space for greater comfort
Materials
PE, PVC (ball valves)
Stainless steel (butterfly valves/panels)
Brass (fittings and transitions)
Dimensions
| | |
| --- | --- |
| Heat pump connection | 63, 90, 110, 125 mm |

Continuous service temperature
-20° C … +40°C (DIN 8074)
Production according to
SIA 384/6, ÖWAV rule sheet 207, VDI 4640, etc.
DVS 2212-1, REACH
Hydrostatic load class
Standard: p1.5 (0.15 bar)
Option: p5 (0.5 bar) / p10 (1 bar)
Load capacity of lid
Standard: A15 (1.5 t)
Option: B125 (12.5 t)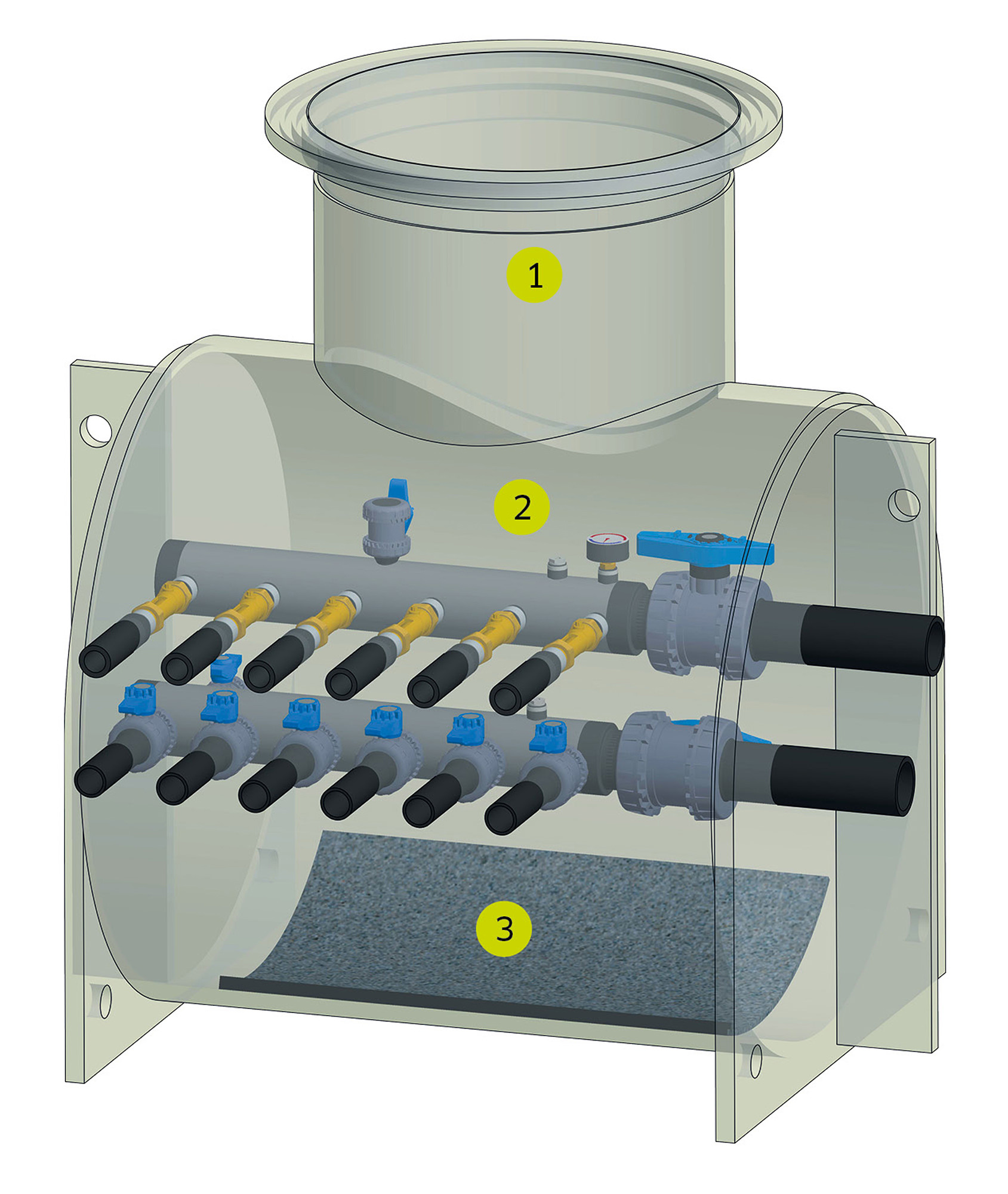 Dome and cover class A15
The JANSEN comfort 1000 manifold chambers are specially designed for use under buildings or streets. Already in the standard version they are equipped with a dome, whereby a proper implementation into and water-tight sealing of the concrete slab is possible.
Dome and cover class A15
The full equipment (including air bleed valves and thermomanometer) is of the highest quality and easily accessible for inspection or maintenance. All probe connections are going out on the same side. Therefore, inside the chamber remains a comfortable space for movement and sufficient space for additional installations. The direction of the main lines is selectable.
Safe entry
The chamber floor is equipped with a non-slip mat. For increased comfort, a manhole entry aid can be installed on request.