Jansen has a new web presence!
With our new website we have made access to information about Jansen, our products and our services even easier for all our business partners and interested parties. Alongside a modern and attractive design and a simpler navigation the site also offers visual, content and technical improvements. Find out which updates the new Jansen site offers:
Find information more quickly and easily
Find out about Jansen, our divisions or career opportunities by opening the mega menu via the main navigation. You can find links to the products, services or contact options at a glance here. And if you cannot find the desired point in the menu, then the new search function will help you.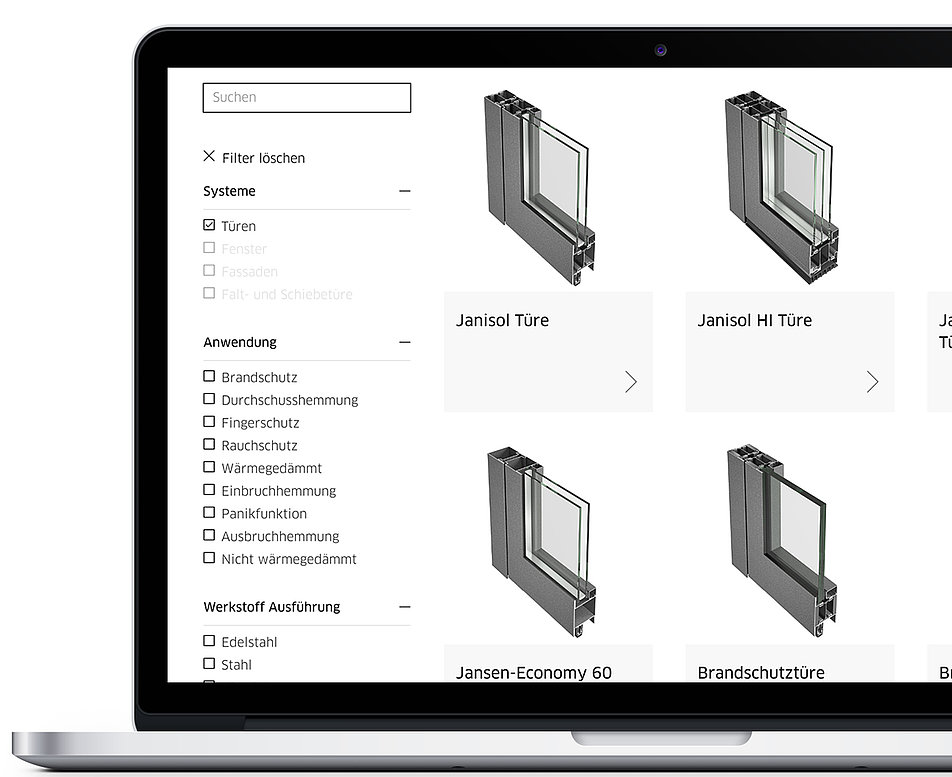 Jansen product filter
Whether you are looking for information about our window, door and façade systems or our plastic solutions for the construction industry: the product filter allows you to quickly find the right article using the searched system, the application area, the material or the product. Choose your item from the comprehensive range and find detailed item information on the product page and contact options for further questions.
BIM objects, service offers, high-quality topic pages
Jansen offers the right solution: for specific and very differing applications. Yet the service package is not limited to the manufacture of our products. All from one source is our motto. Comprehensive topic pages inform you about our service offer.
Jansen BIM Cloud: architects, engineers, designers or planners have BIm models available to them as 3D construction elements for use in digital building models on the new Jansen website. These include information both on the geometry and product data and can be called up both via the Jansen BIM Cloud as well as directly via the products.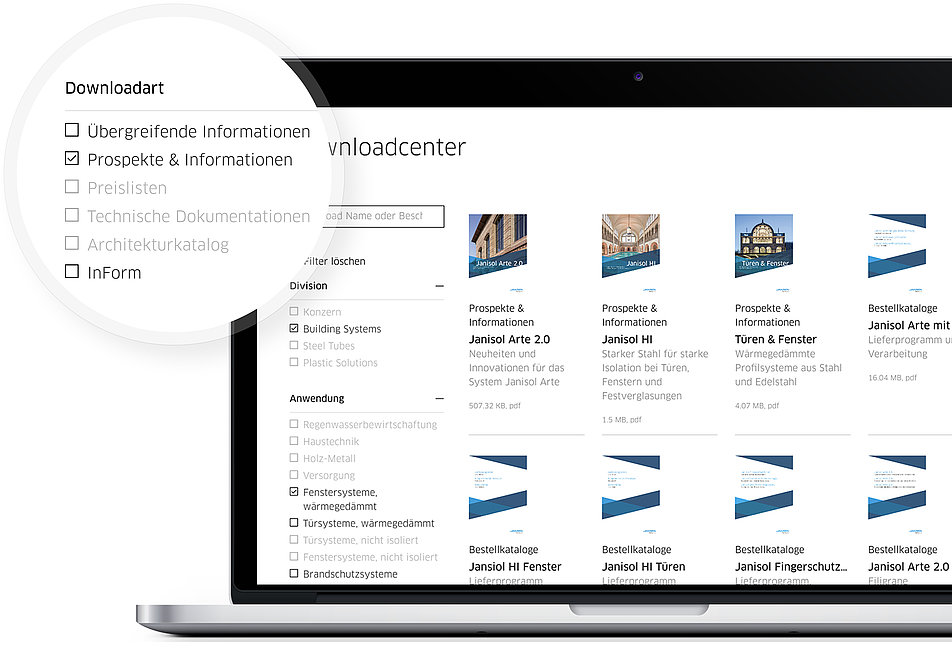 Download centre
The Buildings Systems, Steel Tubes and Plastic Solutions divisions as well as the Jansen Group have download areas in which you can download the latest brochures, technical documentation, (order) catalogues, processing information, certificates and much more as PDF files. For an easier navigation the website also offers you a multidimensional filter according to application, download type or language here. To the download centre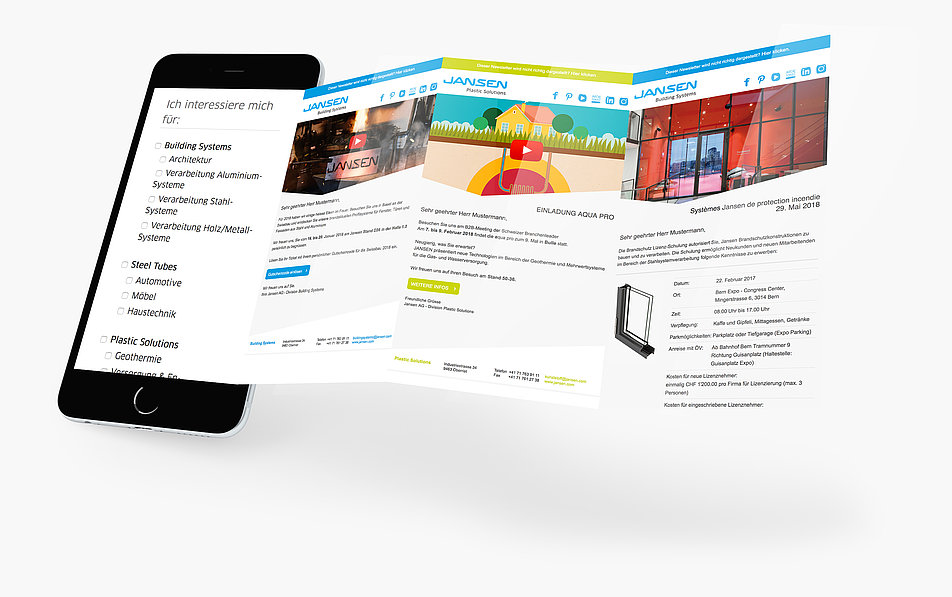 Newsletter registration
The new website gives you the opportunity to register for one of the various Jansen newsletters: Is your interest in our steel systems, aluminium or wood? Or are you interested in our steel pipes? Or perhaps we are wrong and you want to find out about our solutions in the areas of geothermal energy, supply & drainage, housing technology or profile extrusion? If you do not yet receive a newsletter from us, then subscribe to your individual field of interest now and we will in future take care of your relevant information advantage!
Interaction options
The new website uses the latest web technologies in order to make our products and services even easier to experience for you: click the products in a car model, open further information on a product visualisation or use an interactive graphic in order to find out more about the dimension areas of our steel pipes.
The new website by Jansen offers even more exciting areas to be discovered