JANSEN. ICONICALLY DIFFERENT.
Jansen steel systems give architects and metal fabricators a great deal of latitude in size, shape and finishes. This allows them to give buildings a unique, iconic character, knowing that Jansen, as an innovative company, is equally committed to functionality, safety and sustainability with its products.
Impressions
Many thanks to all visitors for your interest and the exciting discussions. Of course, the Jansen team will still be there for you virtually or in person after BAU! You missed BAU 2023? We have compiled all our innovations and insights into Jansen system solutions for you. You can find the Innovations Brochure for BAU in our Docu Center under "Events".
Iconically different - Our claim for Bau 2023
The success of today. The promise of tomorrow.
«Iconically different» – describes the Jansen steel systems. They are not only widely known and firmly established, but are also characterised by outstanding performance. The steel systems reflect for a distinctive design and timeless aesthetics. At the same time, they offer our customers maximum functionality, safety and efficiency. They are icons that have yet to meet their equal.
«Iconically different» – describes the buildings in which Jansen steel systems can be found. The versatility and consistency of the systems allow architects and metal product manufacturers to implement architecturally demanding visions and emphasise construction features worldwide. This results in durable and iconic buildings with their own, unique character that stand out from the crowd.
«Iconically different» – describes not only the present, but also the future. The goal we set ourselves and the promise we make our customers is to maintain the success of the present in the future, to consistently foster system and service innovations and to create the new icons of the future.
Design
For Jansen, design means balancing functionality and aesthetic appeal. The products' sophisticated functionality and ease-of-use are combined to create an appealing look. Visit us at Bau 2023 to learn about the design possibilities our steel systems offer for users, practitioners, and aesthetes.
Design container
In addition to our exhibition stand in Hall B1, you can also experience the Design Container in the atrium between Halls A and B. It offers you maximum information in a minimum of space. Look forward to an additional visual and tactile experience.
Innovation
Steel sets almost no limits to the imagination and challenges it again and again. This is proven by the parametric VISS³ façade, one of the highlights you can experience at our stand.
Safety
Jansen doors, windows, façades, partition walls and sliding elements are tested by independent bodies for wind and watertightness as well as air permeability, sound insulation, heat transfer, smoke and fire resistance, burglary protection or bullet resistance. In doing so, we ensure that they meet the safety standards of the construction industry. At our stand, we will demonstrate how safety and design complement one another with a particularly large and elegant version of the Janisol 2 EI30 fire doors.
Digital services
The JANIsoft planning software, the Docu Center and BIM allow Jansen's customers to digitally work on a project from A to Z, i.e., from ordering, through planning to maintenance. Another building block of digitalization is the virtual showroom launched in 2022, which is now also offered as a web solution. It includes a complete product overview and information about design possibilities and safety applications. We look forward to showing you our digital services at Bau 2023.
Ease of use
Our products stand for sophisticated functionality and ease of use. We help metalworkers in every step of their work, and pay special attention to making production easier. Because even small adjustments add up to big time savings. This is demonstrated by the new locking plate: The contact pressure can be changed in just a few simple steps, which eliminates the need for time-consuming alignment or further machining.
Sustainability
Jansen has been addressing the issue of sustainability for years. Since 2020, we have been pursuing the goal of reducing our CO2 footprint based on the baseline calculation. As a material, steel is also durable, robust, recyclable, and versatile. In Europe, its durability is rated as being up to 100 years. Check out our stand to find out how you can build sustainably with steel.
Other trade fair highlights
Janisol Arte 66 «Plus»
Janisol Arte «Plus», when you need a little bit more. An excellent example of this is our Janisol Arte 66 side-hung window project solution, which we will be exhibiting at BAU 2023. A side-hung window with a 3,500 mm window height and narrow views. Slender sash bars only 40 mm in width give the window an elegant appearance. Not only the side-hung windows, but also the doors in the Arte family or the Arte 2.0 windows are available in oversize. All elements have been subjected to the usual tests in our test center in Oberriet, Switzerland. We are proud to be able to score results with excellent values, even when it comes to oversized elements.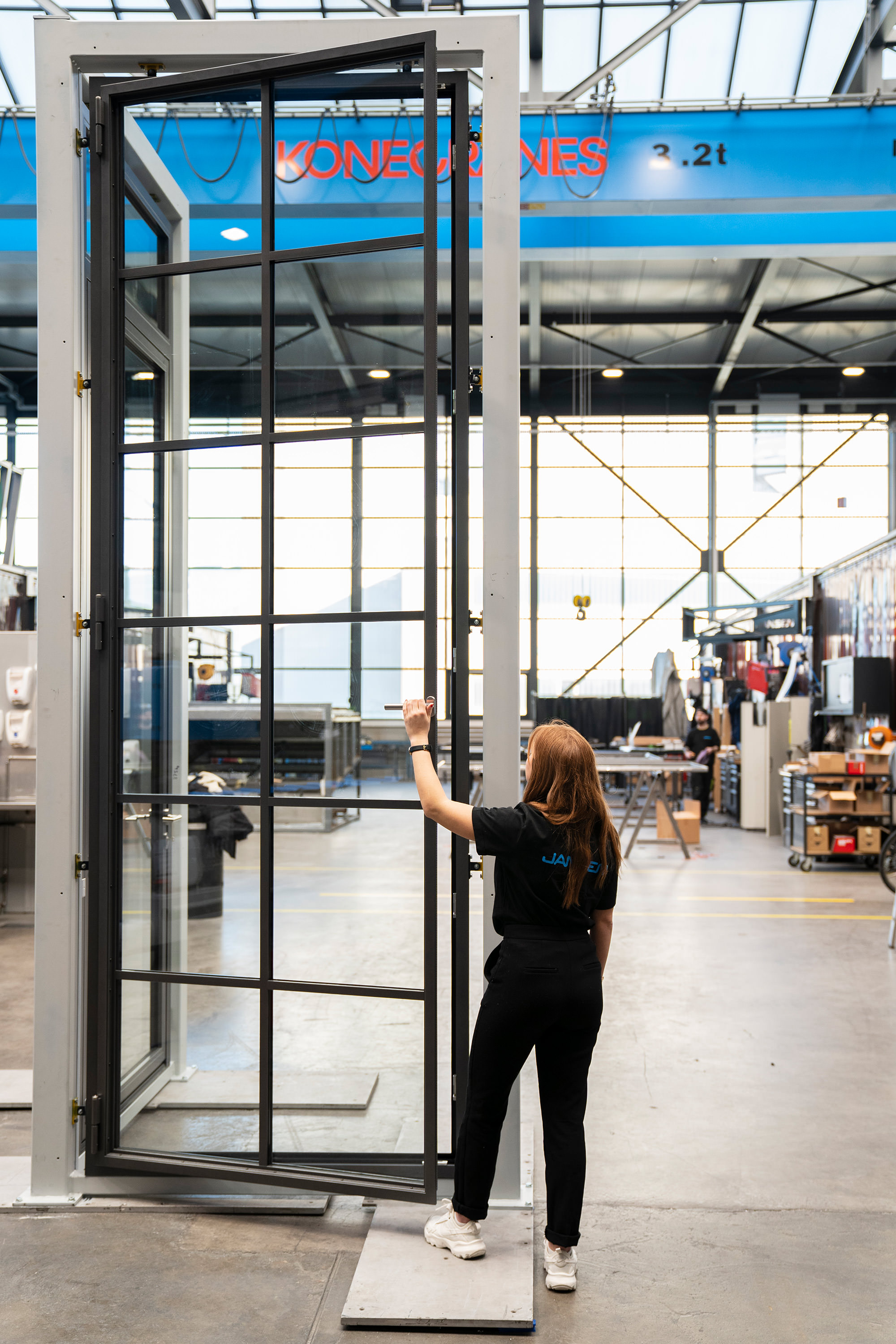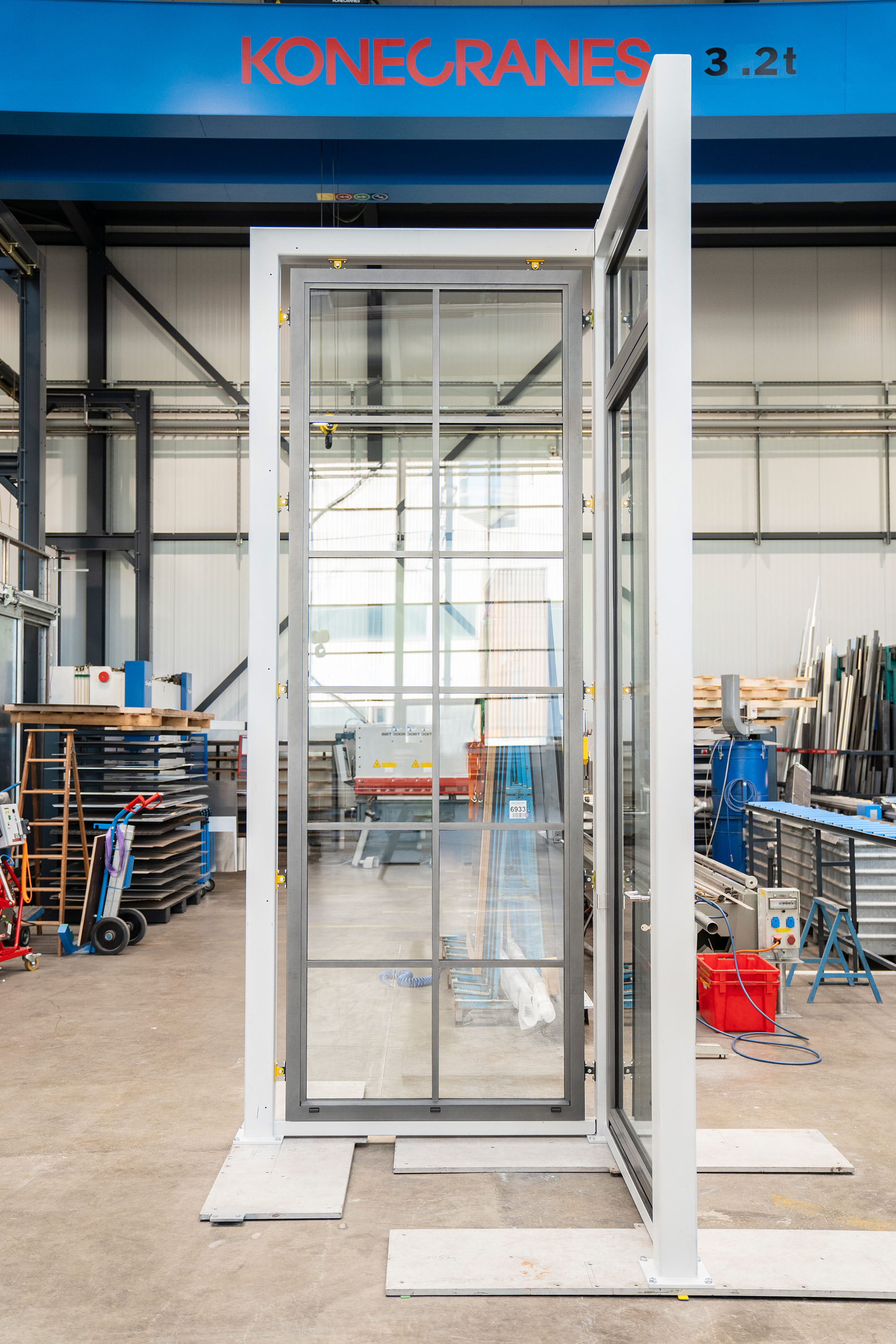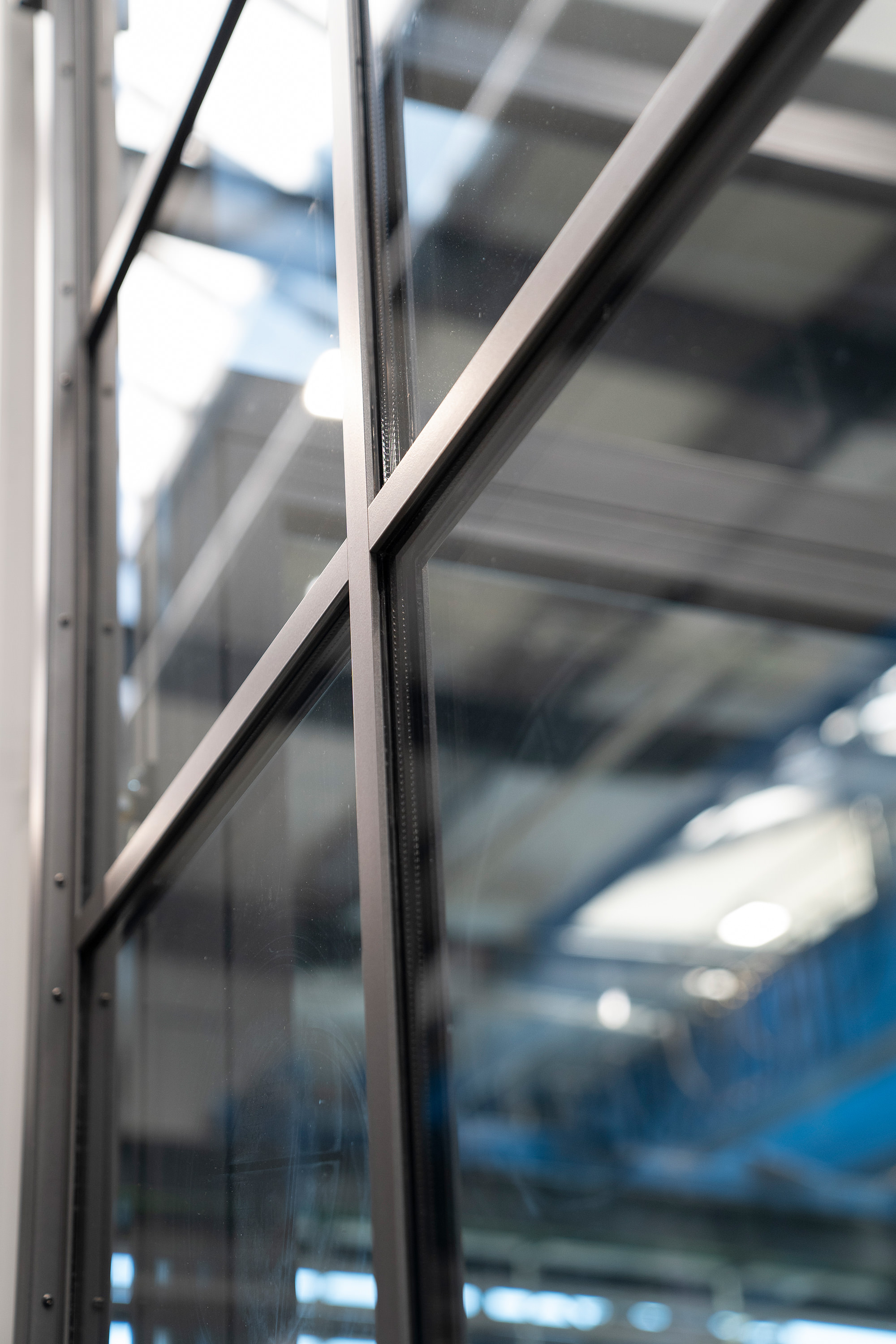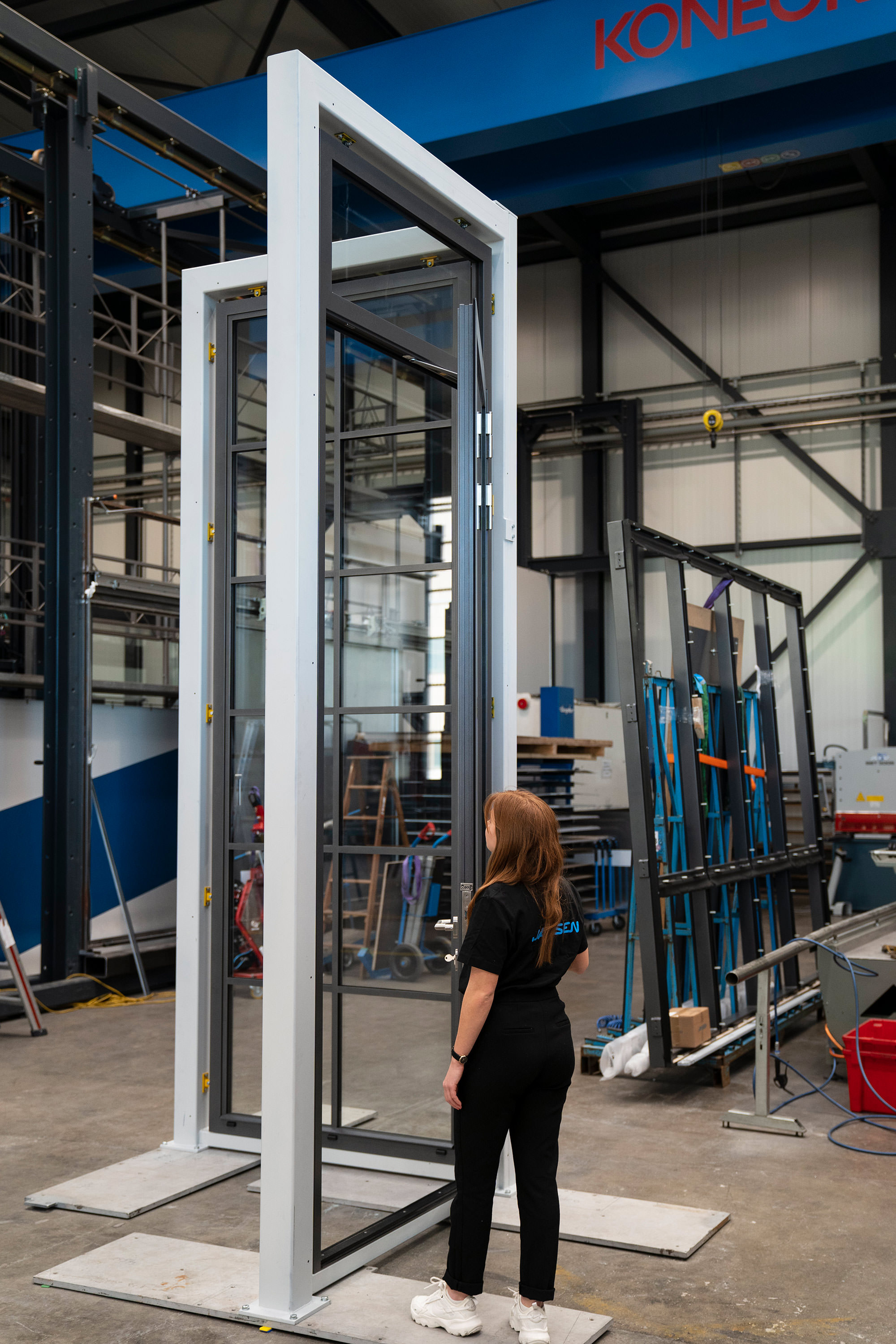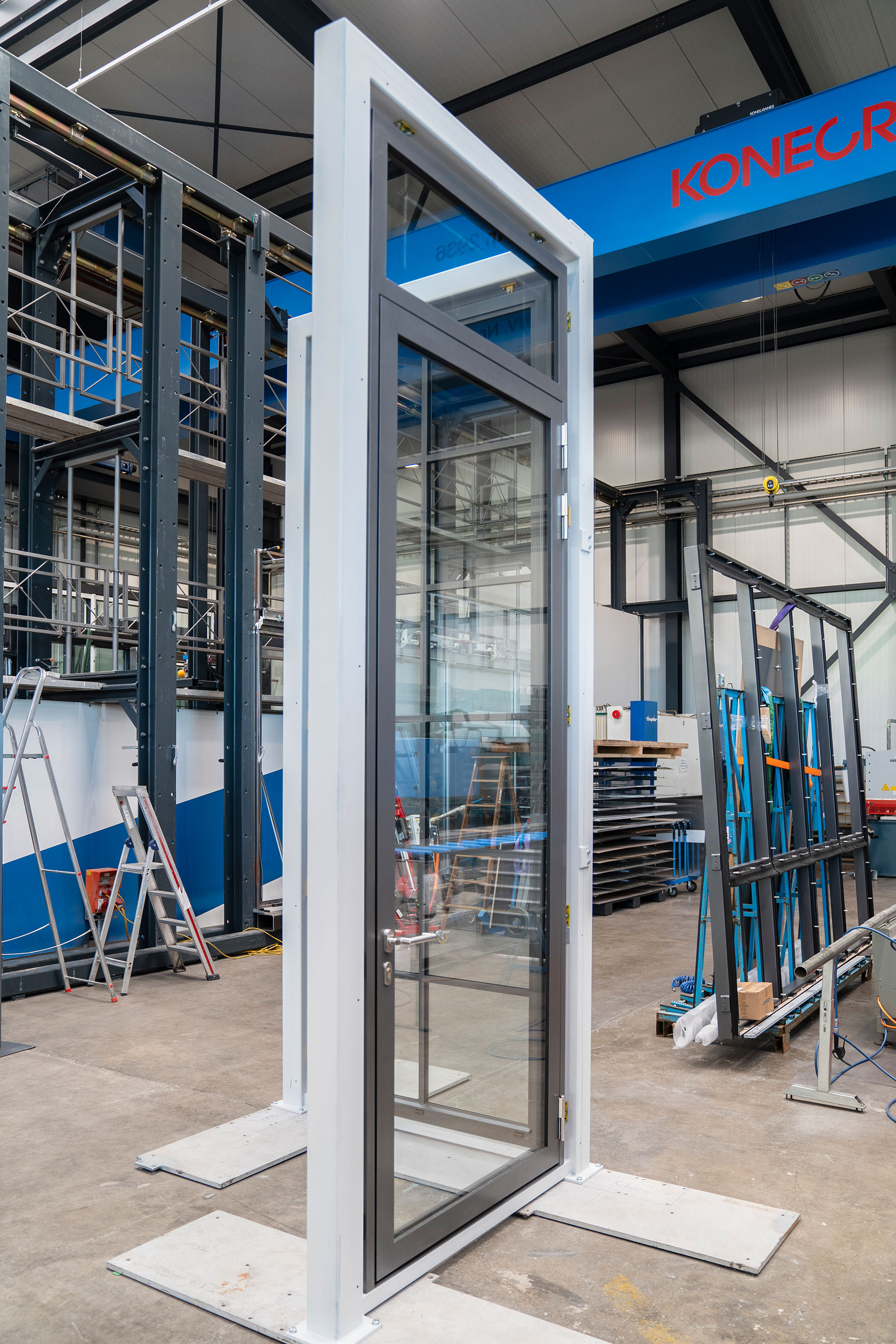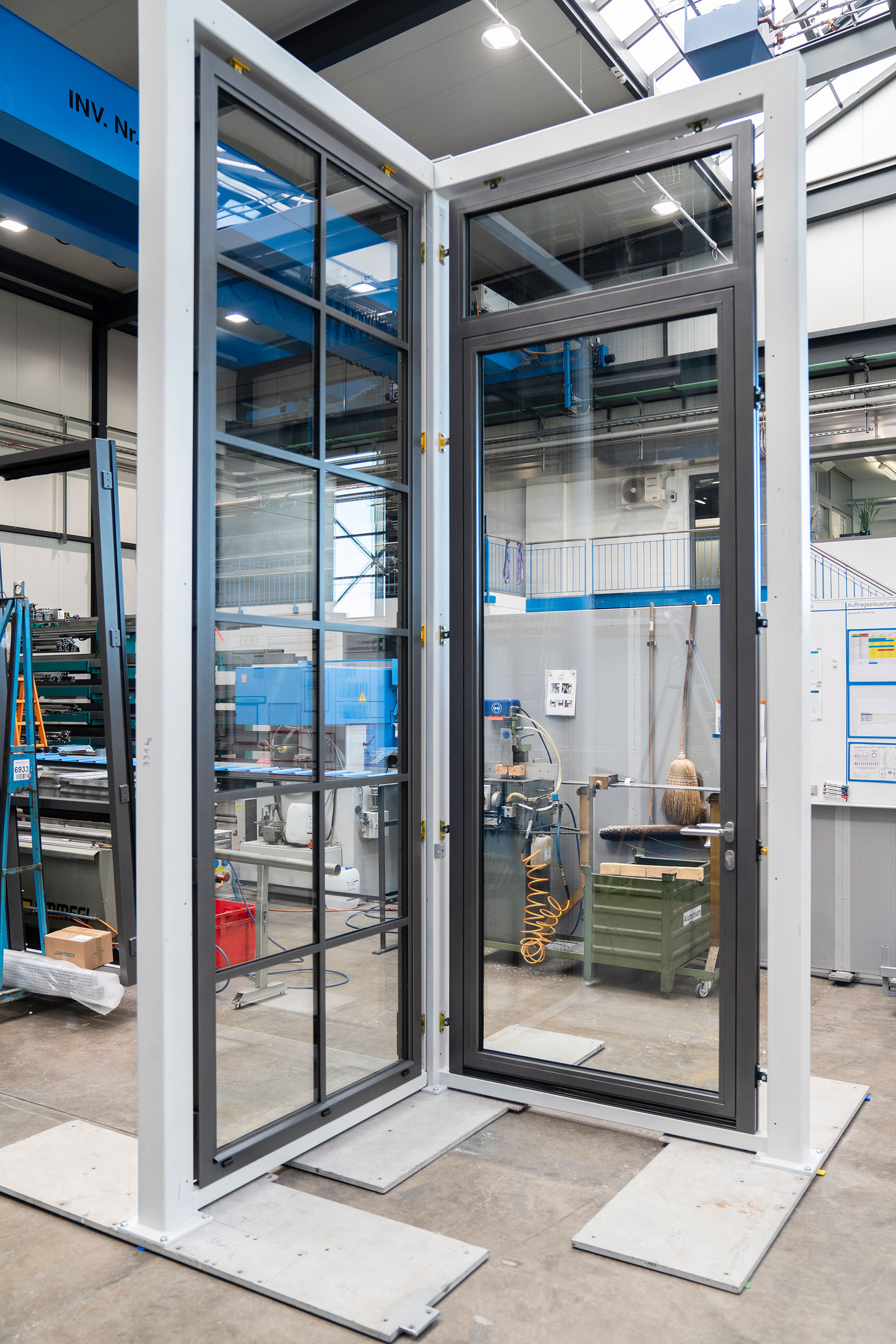 Janisol 2 EI30: at over 3.5 metres
The thermally insulated Janisol 2 EI30 profile system can also be manufactured safely as single- and double-leaf fire doors in oversized dimensions. True size: the door element of the Janisol 2 EI30 fire protection system is 3,583 mm high. Despite its weight of 183 kg, the door leaf moves very easily.
Floating window
None other than Zaha Hadid designed this 'Argus eye' for the 'ARGOS Serviced Apartments' in Graz, Austria. This idea has been successfully put into practice with the narrow, thermally insulated profiles of the Arte 2.0 series. The window element, with opening top-hung sashes, is fitted with millimetre precision into a cut-out in the room-enclosing glazing and held in place with glass strips. The very tight bending radius of the profiles is achieved at our factory in Oberriet. We can also have special shapes for our window ranges CE certified, which gives them added safety.
New 3D⁺ door hinge
Clean-lined, slim and patented for intuitive adjustment: Jansen revolutionises door installation, adjustment and durability with its new 3D⁺ door hinge. Even fitting the door is easier: The spindle in the leaf hinge and the conical inlet in the frame mean that the leaf's own weight makes fitting easier. The door can be adjusted intuitively rather than using complicated adjustment plans. In addition, the new 3D⁺ door hinge requires no maintenance or lubrication over the long service life of a steel door. Come and explore the benefits for yourself at our stand at BAU.
Contact
Do you have a question about Jansen and BAU 2023? We will be happy to get in touch with you.