Offer
If your company has a specific training need and there are sufficient intended participants, then this type of training is ideal for you. We would be pleased to hold our standard seminars in full or as individual modules at your premises or in your locality. Just let us know your proposed dates. This training can be designed around your wishes and priorities.
The result is training that is relevant to your needs, at an economically justifiable cost and from which you will gain maximum benefit.
Pre-requirements
In order to draw up a training proposal for you, we require the following information:
What objectives should the training fulfil?
What should the training cover?
What sort of people do you envisage attending?
How many people are likely to attend?
When and where should the training take place?
Process
Please fill out the checklist (see below).
Within two weeks of our receipt of your checklist, you will receive a seminar quotation: we will do our best to accommodate your desired dates.
The arrangements will then be agreed between you, the Jansen speciality field manager and our training department.
We will then make the necessary preparations to hold the training in accordance with what has been agreed.
Event venue
Jansen AG, Customer Information Centre, Oberriet
Flat rate per day CHF 500.-
Event venue at your offices or your selected location
Flat rate charge per day CHF 1000.-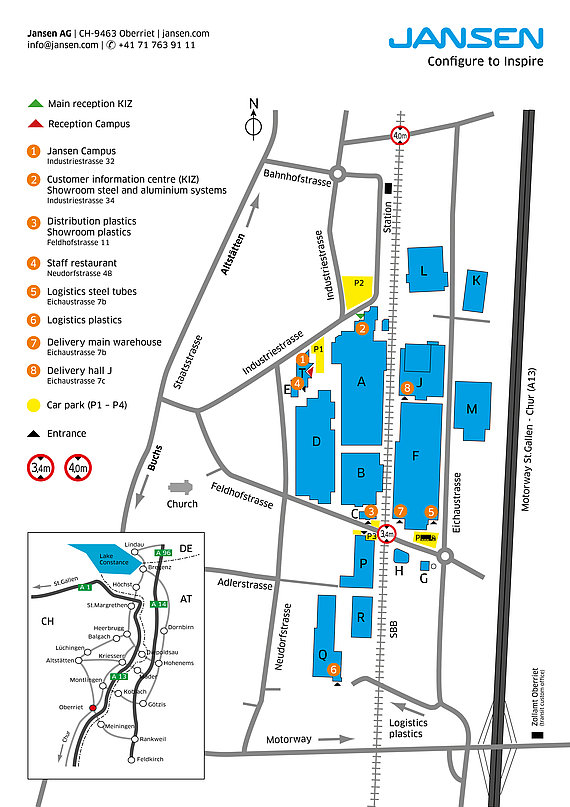 Please note
The following services are included:
Seminar specification
Preparation of the seminar and its delivery at the venue by our trainer
Seminar documents
Any required audio/visual material
In addition, you will bear the event costs incurred locally (food and refreshment costs, any event flat rate cost charged by the hotel), as well as a lump sum of CHF 80.- for the incidental expenses of the lecturer. The trainer's meals and travel costs are not included in the invoice.
---