Objectives
Setting of basic calculation and technical data for projects and items with reference to your operational requirements
Performing calculations and technical processing of rectangular and skewed units, 2D and 3D facades curved units for windows and doors
Evaluating the form and content of the results of the calculations and production planning
Explanation of the possible interfaces to CAD and machines
Working efficiently with JANIsoft and its processing aids
Content
Set up desktop settings and user settings
Master data and settings
Create projects
Simple creation of items with the help of templates
Modifications of fitting components
Exercises & practical examples in steel and optional aluminium
Generating calculation, offer and other output lists
Event venue
Jansen AG, Customer Information Centre, Oberriet
2 days, seminar hours from/to:
Day 1: 08:30 – 16:30 / Day 2: 08:30 – 16:30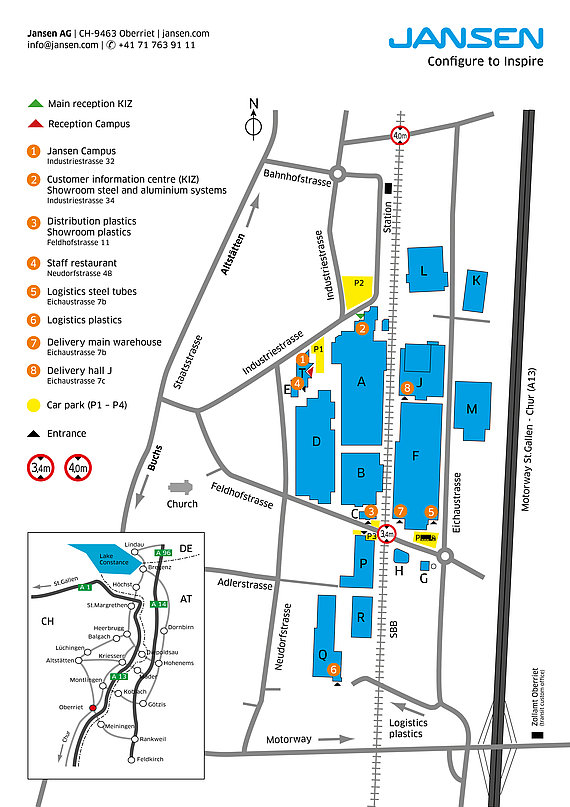 Attendance fee
In Oberriet:
CHF 300.- daily flat rate per person (excl. Hotel)
CHF 450.- daily flat rate per person (including hotel)
Execution from at least 4 people
Online:
Important:
Since we have a very good IT infrastructure in a spacious training room, we do not offer trainings externally at customer sites
Please note
Requirements: knowledge of Jansen and/or Schüco profile systems and the various constructions. Basic knowledge of MS Windows and MS Word. You will receive a 90-day test version.
The JANIsoft seminar at Jansen AG in Oberriet is intended only for Swiss customers. However, if you are interested in such training, please contact our sales partner for your region.
---
Registration & course overview